NFL Quarterback Club 2000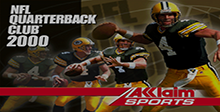 a game by Iguana
Platform:

Nintendo 64
See also: NFL Games
Sports sequels often settle for including the latest team data and a couple of new features. Given the excellence of the last QBC, we expected the 2000 update to be more of the same. Unfortunately, somebody has made a real hash of It
The graphics are as sharp as ever, but the animation is all wrong. Switch on the replay mode and you'll notice odd frames popping up in the wrong place. Players flip round 180°, drop to the floor and flip back upright for no reason. Of course you won't be looking so close when you're actually playing, but they've messed up the in game camera too. The default view pans too far forwards after the snap, causing no end of unnecessary sacks because you can't see your QB.
The passing system has been overcomplicated, so it's incredibly hard to catch the ball. Even if your receiver is wide open, failure to press the catch button at exactly the right time results in the ball bouncing off his head. There's a new passing option which is supposed to allow you to pitch the ball to a specific part of the catching zone, but it's ridiculously tricky. Tellingly, the default settings leave it switched off. A big disappointment.
Similar Games
Viewing games 1 to 4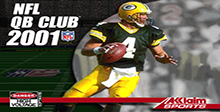 NFL Quarterback Club 2001
All 31 NFL teams and 1,500 NFL players. Create and manage your own team. 31 team-specific playbooks or create your own. Play-by-play from Mike Patrick and Randy Cross. Precision artificial intelligence for real NFL gameplay. All-new Shoulder Charge feature for busting through defenders. Replay key moments of all 34 Super Bowls. All-new E-Z pass/catch controls. Incredibly detailed player models. Game speed maximized for the N64!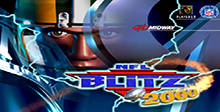 NFL Blitz 2000
It's back and it's better than ever! NFL Blitz 2000 adds 4-player support, new offensive and defensive plays, realistic weather conditions, new stadiums and a Tournament mode! Customize offensive and defensive plays to your liking. Call audibles at the line of scrimmage. You've got control now! Passing made easy with new "Blitz Passing" for one-touch long bombs! "ON-FIRE" mode gives super power performance to your players! With non-stop action and a "pick-it-up-and-play" learning curve, NFL BLITZ 2000 is THE game for every football fan!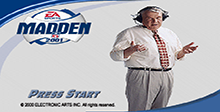 Madden NFL 2001
Get ready for a dose of bone-crunching football action on the PlayStation 2 with Madden NFL 2001. Madden NFL 2001 features an all-new and exclusive NFL Coaches Club license, which means you'll see coaches on the sidelines and hear them yelling encouragement, comments and criticisms. Madden 2001 also features individualized details, easy-to-use interface, dynamically enhanced audio and play-by-play recorded with John Madden and his broadcast partner, Pat Summerall, and more!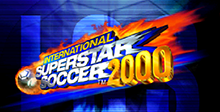 International Superstar Soccer 2000
The undisputed king of football returns... Experience the new Career Mode - bring youngsters through the ranks to create individual star players. Smoother animations and gameplay. ISS 2000 is the choice of champions - nothing gets as close to the beautiful game.
NFL Quarterback Club 2000 Downloads

NFL Quarterback Club 2000 download