NHL Breakaway '98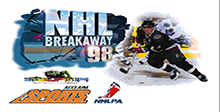 a game by Sculptured Software
Platform:

Nintendo 64
See also: NHL Games
Acclaim's venture into N64 ice hockey, and it ices the Wayne Gretzky games with its hi-res graphics and supersmooth gameplay.
Similar Games
Viewing games 1 to 4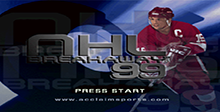 NHL Breakaway '99
All 27 NHL teams and over 600 players including the expansion Nashville Predators. Symbol-based passing and non-puck handler control. Real-life player sizes and weights. Create, trade, sign and release players. Set team style for physical play, power plays and penalty killing. Updated 1998-99 team jerseys, rosters, schedules and realigned divisions. Actual arena names for the ultimate NHL realism!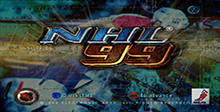 NHL 99
The most celebrated hockey game comes to the Nintendo 64. Battle along the boards, feed the open man, patrol the ice! Game Features: beginner lever - pick up and play; coaching strategies from Stanley Cup Winner Marc Crawford; commentary by Bill Clement; 5 game modes; 18 top international teams; updated 1998 roster-expansion Nashville Predators.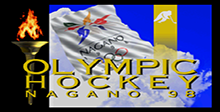 Olympic Hockey Nagano '98
For the first time in history, NHLPA pros are descending upon the Olympic Winter Games. Be a witness as regular season opponents join together as teammates. Kamensky and Yashin are laced up for Russia. Kariya and Roy get the nod for Canada. Modano and Leetch are in for the United States. The rosters are real. The graphics will make you sweat. It's country against country in this engagement. And the price of glory isn't gonna be pretty!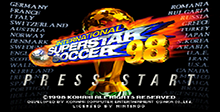 International Superstar Soccer '98
Do you have what it takes to be a superstar? Over 17,000 new motion captured animations! Team motivation, players and teams react to real game situations. Vertical camera angle allows you to see more of the pitch. 52 International teams and 9 unique soccer stadiums. Create your own players and trade existing ones. Infinite team formations and customizable strategies.
NHL Breakaway '98 Downloads

NHL Breakaway '98 download
Little excitement and a dearth of originality. There's nothing here that hasn't been done better in Wayne Gretzky.