Nightmare Creatures
a game by Kalisto, and Activision
Platform:

Nintendo 64
See also: Nightmare Games
Deep in the heart of 'Victorian London something awful is lurking, something nightmarish!
Picture if you will, London at night in the 19th Century. Weak light from the oil-fuelled street lamps casts strange shadows across the uneven cobbled surface of the narrow street. A solitary figure flits from shadow to shadow, his face shrouded in darkness. At the entrance to an alley he pauses, looks around to make sure that no-one has spotted him, and slips just inside to wait, the faint lamp light glittering softly on the knife in his hand. However, this cutpurse will have no luck tonight. Quite the opposite in fact.
Behind the thief, from the darkest shadows of the alleyway, a huge shape stirs. A long, distended arm reaches out silently and before the thief can utter a single scream, massive claws close around his throat, snapping his neck. With barely a sound, the man's body is dragged back into the darkest shadows...
This is what Nightmare Creatures should have been. An atmospheric, terrifyingly scary adventure set in the dark streets of Victorian London. The title conjures up all sorts of hideous images of horrific goings on, with the promise of spine-tingling suspense.
Unfortunately, what Nightmare Creatures actually delivers is a substandard scrolling beat-'em-up.
Rather than make the most of the potentially heart-pounding setting with loads of hideous surprises the developers, Kalisto have instead gone for a simplistic gameplay style which soon becomes boring. If you've played Resident Evil 2 or the Saturn then you'll know how it constantly surprises you, blending ingenious puzzles with sudden shocks to give you a real 'horror' experience. With Nightmare Creatures you have to make your way through a more-or-less linear map, repeatedly pounding a variety of malevolent but dull creatures.
Scary As A Cheese Sandwich!
Obviously a bit of thought has gone into the game. A convoluted plotline runs throughout the adventure in an attempt to give some semblance of a point to your violent excursions. It seems that for some considerable time a secret society has been experimenting with genetic viruses in an attempt to create a form of superhuman - just like Resident Evill Unfortunately; their attempts instead resulted in a virulent agent which turns people into mindless monsters - just like Resident Evill As a result, two intrepid adventurers - one male and one female - have got the task of trying to find the person or persons behind the virus and stopping it at its source -just like Resident Evill! Are you beginning to see a pattern here?
The only clue that our heroes have to the cause of the trouble is a name, Adam Crowley, and so they set off through London to track him down. Basically Nightmare Creatures is a prolonged chase. After each level the hero or heroine receives a clue or a glimpse of Crowley, but of course they don't actually meet him until the very end of the game.
Nightmare On Nintendo Street
Presumably the plan behind Nightmare Creatures was to focus on the beat-'em-up aspect, because what few puzzles there are very simple ones - usually along the lines of just flicking a switch or two. With this in mind, the two main characters in the game have a vast array of fighting moves with which to take on the multitude of monsters that they encounter. Some moves are fairly simple, others involve more complex controller button equations.
Sadly though, the majority of these moves are pretty much redundant. If the monsters in the game had more than one or two attacks then it might be different and real fights might actually be possible. However, the monsters simply come at you with the same repetitive attack and the best way to beat them is by repeatedly hammering the strike or kick button. If you make the effort to try any of the more complex moves, you just get knocked over. About the only concession the monsters make towards real combat is when they dodge you, but soon this too becomes repetitive and annoying.
In addition to their basic weapon, your character can collect guns, explosives and various magical items, some of which freeze or burn rampaging monsters. Whilst novel at first, these objects don't really add to the gameplay that much, the best thing being that they allow you to kill the monsters a little faster, thus decreasing the amount of time you have to spend being bored!
Death By Boredom!
Every few levels you encounter a boss monster. These range from ridiculously difficult to ridiculously easy. Strangely enough, the first boss you encounter is actually the most difficult to defeat, although this is primarily due to the awful responsiveness of the controls.
In addition to lousy controls - and in fact a contributing factor to them-another pain is the awful camera. It is totally autonomous and totally annoying. The view pans around in all directions seemingly at random, and as the controls change function depending on your character's orientation to the camera this can make both moving and fighting extremely difficult. You're running one way, for example, only to have the camera pan around and suddenly you're going in a completely different direction.
Nightmare Creatures could have been a tremendously atmospheric game. In fact if you changed the music (which isn't very spooky at all), the gameplay. the puzzles, the controls, the camera angles and plot, it might be. This game may very well be your worst nightmare turned into reality, but only if your nightmares involve paying money for awful N64 games.
2nd rating opinion
While it is good to see а PlayStation game getting the N64 makeover, it is a shame Activision have done it with such a lack of effort The game is just as monotonous as the original PSX title and no obvious improvements have been made. You'll have plenty of nightmares if you buy this tosh!
Similar Games
Viewing games 1 to 4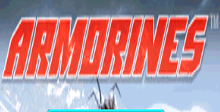 Armorines: Project S.W.A.R.M.
You're an Armorine. You're wearing the latest in futuristic battle-armour. Armed with a devastating arsenal, you've got 120 hours to stop an all-out bug invasion of Earth. Or die trying.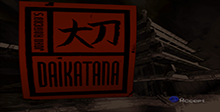 Daikatana
Designed by the legendary John Romero, Daikatana is a first person perspective action, which takes the 3D shoot'em up genre into a new dimension. Players assume the role of Hiro, traveling through time with his two sidekicks, the beautiful, yet lethal Mikko and the powerful mercenary Superfly Johnson. The player must lead this team, interacting with them to guide them through perilous worlds, exploring vast levels that are filled with an array of intelligent enemies. In their quest to save history, players will journey through four different time periods, traveling from mythical Greece to a post apocalyptic San Francisco 500 years in the future. Battling over 60 different monstrous enemies with more than 30 different weapon types, breaching obstacles and unearthing secret locations.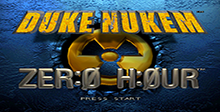 Duke Nukem: Zero Hour
He's all that stands between us and a Time-Spanning Alien invasion. He's Duke Nukem. Gaming's Greatest Action Hero. And this is his finest hour! Zero Hour! Awesome new enemies! Hilarious gags and one-liners! Same blood and guts attitude! Over 30 gut-wrenching levels set in four action-packed time eras! Incredible Teamplay and Deathmatch modes for up to 4 players! Over 20 all-new weapons of high-octane annihilation.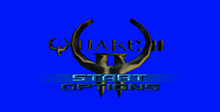 Quake II
Authentic Nintendo 64 effects and newer, fiercer levels pack stunning graphic detail into an already vicious version of Quake II! Featuring Two-, Three-, and Four-player Deathmatch, fully customizable controls and save game features, this masterpiece takes gaming to an undefined level! Eerie environments of light and shadow loom within newly designed, mission-based levels not found in the PC version. Incredible engine speed and fluidity intensify each level to a fast-paced, high-action gameplay experience!
Nightmare Creatures Downloads

Nightmare Creatures download
The longtime game company, Activision, has finally made the jump to the Nintendo bandwagon. While there may not be much of a bandwagon left, it is nice to see a fresh game publisher for any system. The first game that they have released is Nightmare Creatures. This game is a conversion of the PlayStation game of the same title that was released over a year ago. This is the first of a number of PSX ports that we will see from Activision. Is this a bad thing? Depends on your point of view.
Since the story of the game and the gameplay itself has not changed one bit from the PlayStation version, I will not spend hours re-writing this information but instead I will highlight the differences between the two versions of the game. So clickhere and read the PlayStation review to get the story and gameplay down and then come on back and I will tell you the differences.
Gameplay
Before I even get into the game itself, I need to say thanks to both Activision and Nintendo for not screwing this game up by censoring it. There is nothing terribly bad about the game except for the violence and gore but it is about time Nintendo let a game come out that didn't involve a cute character of some sort. This is the type of game that the N64 is sorely lacking and I think that the older gamers out there will really appreciate the fact that the game received a Mature rating and earned every bit of it. There would have been a real problem if the game was called Nightmare Creatures and you were killing giant flowers or something instead of monsters (hey, I would not have put it past Nintendo).
Okay, on with the game itself. One of the things that I said I really liked about the PSX version of the game was the cool monsters. As you can see by my above paragraph, all of these monsters were in this version of the game. There is no denying the fact that the developers have created a world full of creatures that would scare just about anyone.
One of my complaints in my PSX review was the difficulty level of the game. I had a pretty difficult time playing through the game. Even on the easy setting, the game was still a chore. Activision must have heard the cries from the public on this because they have done a couple of things to make the game a little easier for those who want it. First off, the easy setting is actually quite a bit easier. I think that gamers that may not be quite as skilled should still find easy challenging yet not impossible. The second thing they have done to ease the difficulty is they have added an option to turn off the adrenaline meter if you choose. This option alone makes all of the difference in the world. You can now spend the time carefully inspecting every nook and cranny without worrying about your adrenaline meter running out on you.
Another of my complaints was that the game had a tendency to be cheap and unfair at times. You could get behind a monster and hit away only to have it block every shot. This is something that the developers must think is realistic because it does the same thing in this version. I was really disappointed that it was not corrected. You be the judge: Do you think that it is realistic to be completely behind something, hitting and kicking only to have every blow blocked? How can something facing the other direction block your shots? I just don't get it.
My last complaint with the PSX version was the camera control. It was very difficult at times to get a decent camera angle and there were other times (usually in the middle of a battle) that the automatic view was useless. The worst part is you have no manual control over the camera. You are stuck with the automatic angle that the game gives you. I though that since this was a major complaint with almost everyone on the PSX version that the developers would have spent some time trying to correct the problem. Unfortunately they did not and it is still a problem in this version.
Graphics
Not bad yet not great. I think they did a great job with the graphics on the PSX version at the time it was released (over a year ago) but they look very similar on the N64 version. It is a year later and a more powerful system but the look is very similar. You will not suffer from some of the slow down issues that were in the PSX version and it does look like things may be a tiny amount more detailed but it is nothing that will blow you away. Either they did a great job and were way ahead of the times graphically with the PSX version or the N64 version is nothing special.
Bottom Line
This is basically the same game as the PSX version. If you already own it, there is really no reason to spend the money on this game. I did give it a higher score than the PSX version because I think that there is nothing else like this game on the N64 so it gets some N64 originality points. If you only have an N64 and you are looking for a game that does not star a mascot, sports player or plumber, I suggest checking the game out. It does have some problems but if you can look past them, you should enjoy this game.