Olympic Hockey Nagano '98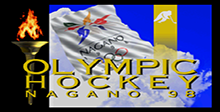 a game by Treyarch Invention
Platform:

Nintendo 64
See also: Hockey Games, Olympic Games
Yet another tepid reworking of the Wayne Gretzky engine, this time with an Olympic flavour. If you like ice hockey, get NHL '99.
Similar Games
Viewing games 1 to 4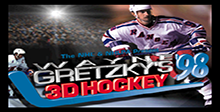 Wayne Gretzky's 3D Hockey '98
Take on "The Great One" again in this hot sequel to the smash hit voted "Best Sports Game" of '96! With more great features, such as new hidden teams and improved, hard-hitting AI, Gretzky '98 packs a wallop! Includes all 26 teams, each with 17 available players on their actual NHL teams, and you can make player trades or line manipulations to create a powerhouse team of your own. Play 3-on-3, 4-on-4 or 5-on-5 games on either arcade or regulation size hockey rinks, plus exhibition games, full 82 game seasons or a best-of-seven playoff series with full statistic saving capability.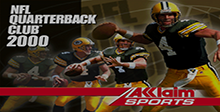 NFL Quarterback Club 2000
NFL Quarterback Club 2000 is here! Featuring 3rd generation ultra high-rez graphics for incredible NFL realism, over 1,200 new motion captured animations, all-new Pin Point Passing for unprecedented control, new player models with real-life faces, eye black and breathe strips. Choose from 31 team-specific playbooks or create your own. Replay key moments of all 33 Super Bowls with authentic game stats. Total team management - draft, sign, trade, release, create players.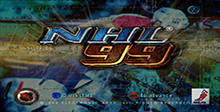 NHL 99
The most celebrated hockey game comes to the Nintendo 64. Battle along the boards, feed the open man, patrol the ice! Game Features: beginner lever - pick up and play; coaching strategies from Stanley Cup Winner Marc Crawford; commentary by Bill Clement; 5 game modes; 18 top international teams; updated 1998 roster-expansion Nashville Predators.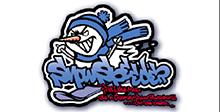 Big Mountain 2000
The king of all mountains wants some face time with you! Face-off on your choice of either snowboard or skis. Nasty hills, turns and jumps help you shred the laws of gravity as you Freestyle it, Solo or compete against other snowhounds. Ready to challenge the Big Mountain? Three modes - Time Attack, 2-Player Battle, and Championship - with 3 styles of play - Free Ride, Slalom and Giant Slalom. Six characters of wildly varying skill levels to choose from. Design your own gear, including equipment and clothing.
Olympic Hockey Nagano '98 Downloads

Olympic Hockey Nagano '98 download
Cheap, cynical cash-in on an event that generates only total indifference in the UK. The proper Gretzky games are much better.
Wintery action from the Land of the Constantly Extinguishing Olympic Torch. Konami's attempt to simulate the Olympiad is a brave effort, but let down by a couple of sub-par events. The variety on sports on offer (from downhill skiing to - yes! - curling, which is more fun than it sounds) does help out, and it's a hell of a lot more realistic than the 'robots on ice' PlayStation version!