Pokémon Puzzle League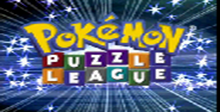 a game by Nintendo
Platform:

Nintendo 64
See also: Puzzle Games, Monsters Games, Pokemon Games
Those Pokemon have got their tentacles into practically every market and now they're taking it one step further with Pokemon Puzzle League. The gameplay is like most other puzzlers: simple! Basically the idea is to match three blocks of the same colour to make them disappear. Of course the complexity comes when you start going for combos but the fun and basic gameplay should make this game a sure fire hit with Pokemon fans of all ages.
First Impressions
Come on... read between the lines! Pokemon Puzzle League is nothing more than a variation on Tetris, only with Pokemon graphics slapped on it! We've all seen the game before, but once you start playing you just get hooked all over again! The game is particularly playable as a two-player battle.
Similar Games
Viewing games 1 to 4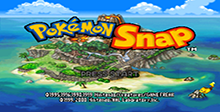 Pokémon Snap
The Professor has asked you to capture the Wild Pokemon of Pokémon island...on film! Tour the island in your ZERO-ONE vehicle and snap pictures of Pokémon in their natural habitat. Wild Pokémon are often camera-shy, so you'll have to use special items to bring them out in the open. Only the best shots will do for the Professor's Pokémon Report, so sharpen your photography skills and get ready to SNAP!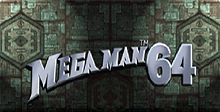 Mega Man 64
Mega Man blasts his way onto the Nintendo® 64 System for the first time ever! This epic adventure combines the best of classic Mega Man action with enormous bosses, a riveting storyline and all the depth of the hottest RPG. Explore vast 3-D worlds in your quest to find the treasure of all treasures, the Mother Lode. You'll love the stunning 3-D graphics, powerful weapons and non-stop action ...unless of course, you're a boos.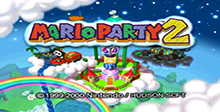 Mario Party 2
Mario and the gang are back for another round of Bowser-bashin' party action! Watch as your favorite Nintendo characters don different duds for each of the five all-new Adventure Boards! A slew of new tricks and devices bring new levels of challenge and excitement to board game play. New board maps, new Mini-Games, new action and new surprises means a whole new batch of fun! Get ready to unleash your best Hip Drops, hammer swings and high-flying high junks for another round of frenzied multi-player action!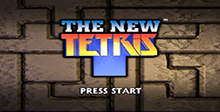 The New Tetris
With special new moves, additional ways to score, and room for up to 4 players simultaneously, this already habit-forming classic will have you absolutely addicted! Perform a Spin Move to place that hard-to-fit piece. Can't use the shape you're given? Use the Hold Piece instead. Form Multi- and Mono-Squares, then clear them to make you score soar! You can even dump Garbage on your friends as you compete in multi-player mode.
Pokémon Puzzle League Downloads

Pokémon Puzzle League download