Pokémon Stadium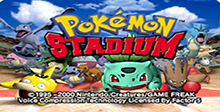 a game by Nintendo
Platform:

Nintendo 64
See also:Monsters Games, Pokemon Games
Strange creatures battle each other in Nintendo's big Japanese hit - which is as dull as ditchwater if you're not a small child.
Similar Games
Viewing games 1 to 9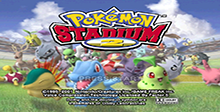 Pokémon Stadium 2
Hundreds of Pokémon in Three-mendous 3-D! What's sweeter than victory in a Pokémon battle! Victory in a 3-D arena on the N64™! Set your strategy and stand back while your Pokémon battle it out. You can even set the Pokémon you've trained--fully rendered in 3-D and ready for battle!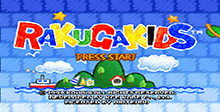 Rakuga Kids
Twinkle Town is the perfect picture of chaos. The local Kids have made their Graffiti heroes miraculously come to life with some magic crayons. Now their wild cartoon characters are ready to unleash a fast, funny and furious fighting game, where fun comes first Rakuga Kids takes grafitti drawings and lets you control them in this crazy fight of fantasy.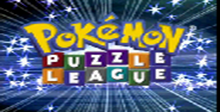 Pokémon Puzzle League
Discover the most frantic, frenzied, fun-filled Pokémon challenge ever--Pokémon Puzzle League! Line up three or more blocks of the same type to clear them off the screen. Create chains and combos to send garbage to your opponent. Collect badges from other Pokémon trainers to earn the right to enter the ultimate competition... a battle against the mysterious Puzzle Master!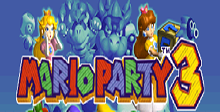 Mario Party 3
Mario and friends are throwing a party and you're invited. It's their biggest bash yet, with seventy totally new Mini-Games and five brand new adventure boards. You'll be the life of the party as you punch, pound and stampede right over your opponents in a multiplayer melee or go head-to-head in the new two-player duel mode. You can even unlock new characters in the one-player challenge. With so much fun and excitement, this is a bash you'll just have to crash!
Pokémon Stadium Downloads

Pokémon Stadium download