Power Rangers Lightspeed Rescue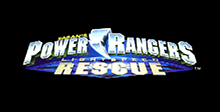 a game by Red Sky Interactive
Platform:

Nintendo 64
See also: Monsters Games, Power Rangers Games
Hurrah - it's mighty morphin' time! Sarcasm aside the Power Rangers are apparently very popular - well they have reached their seventh series on TV! Aimed exclusively at a younger audience and Power Rangers fans, Lightspeed Rescue includes loads of stuff from the TV series.
All your favourite characters, vehicles, weapons and even monsters from the show feature in full 3-D in this game. Best of all you even get to play as the all-new Titanium Ranger from the seventh series through the thirty levels on offer! To give this game the true authentic feel it even has actual character voices, music and sounds from the TV show. This will keep Power Rangers fans happy.
First Impressions
Okay, let's face it: the Power Rangers are pretty pants! For some reason though, they're incredibly popular (and it's sure as hell not for the acting!) The good news though is that this game looks tike being a darn sight better than the television series so you probably won't have to be a fanatical Power Rangers enthusiast to enjoy it.
Similar Games
Viewing games 1 to 4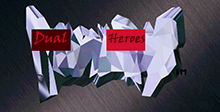 Dual Heroes
Virtual gamers challenge you in a hot battle! Train your own robot! Cool heroes battle it out using combo attacks in 3D space. Exciting battles against CPU gamers with personality. Train your robot and have it fight in the auto-battle. Give it all you've got to win a medal!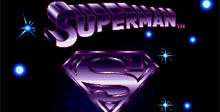 Superman
With Metropolis under attack and Lois Lane kidnapped, Superman is the only one who can save the day.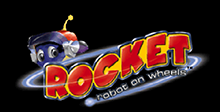 Rocket: Robot on Wheels
Whoopie World, the greatest amusement park ever, is ready to open, but second-banana park mascot, Jojo the Raccoon, has gone nuts. He's taken over the park! Can Rocket, the most advanced amusement park robot ever, save the day? Rocket's a one wheel wonder with double-jump booster rockets and 7 cool cars to drive. He's got a tractor beam that can pick up almost anything, swing from ledges, trees, even toss freeze & smash objects. Rocket's got the moves & he's got the tools to make things right.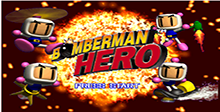 Bomberman Hero
Bomberman's latest adventure takes him across the galaxy! Princess Millian has been kidnapped by the evil Garaden Empire and it's up to Bomberman to save the day. Travel through worlds of ice, fire and water. Use new abilities and get help from friends like Louie the rabbit and Pibol the robot. New vehicles like the Bomber Copter and Bomber Marine will come in handy in your quest to save the Princess and free the universe once again!
Power Rangers Lightspeed Rescue Downloads

Power Rangers Lightspeed Rescue download