Premier Manager 64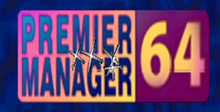 a game by Dinamic Multimedia, S.A.
Platform:

Nintendo 64
See also: Soccer Games, Manager Games, Premier Manager Games
Similar Games
Viewing games 1 to 4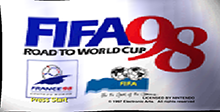 FIFA: Road to World Cup 98
Conquer fierce defenders and defeat entire nations on your quest to compete in World Cup 98. Featuring 172 International teams from 6 zones and 16 International stadiums. Responsive player and ball control. New motion captured players and moves. Detailed stats for over 4500 players. 5 ways to compete: World Cup 98, Friendly, League, Penalty Kick Shootout and Training Mode. Edit teams and players to create your own dream team.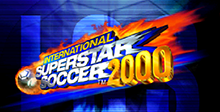 International Superstar Soccer 2000
The undisputed king of football returns... Experience the new Career Mode - bring youngsters through the ranks to create individual star players. Smoother animations and gameplay. ISS 2000 is the choice of champions - nothing gets as close to the beautiful game.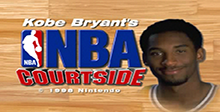 Kobe Bryant's NBA Courtside
Raise the roof with the NBA's newest superstar in Kobe Bryant in NBA Courtside! Run your offense, set picks and slam home alley-oops. Rattle your rivals by double-teaming playmakers, intercepting passes and blocking shots. Supersweet animations include high-flying dunks, crossover dribbles and no-look passes. Take on up to three friends and school 'em with your smooth hardwood style!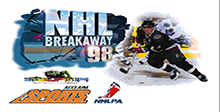 NHL Breakaway '98
Hit the ice with NHL Breakaway '98! All 26 NHL teams and over 600 players from the NHLPA. Variable player sizes, from hulking defensemen down to speedy wingers. Playbook based AI, so teams play their actual styles - forecheck, trap, dump and chase. Five gameplay modes: Exhibition, Season, Playoffs, Practice and Shoot-Out modes. Create players - assigned name actually appears on the player's jersey. Season wins provide bonus points which improve coaching, player development, injury therapies and more.
Premier Manager 64 Downloads

Premier Manager 64 download