Rainbow Six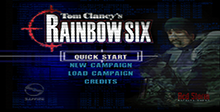 a game by Red Storm Entertainment, Inc.
Platform:

Nintendo 64
See also: Rainbow Six Games
Similar Games
Viewing games 1 to 4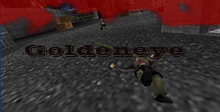 GoldenEye 007
You are Bond. James Bond. You are assigned covert operations connected with the GoldenEye weapons satellite. M will brief you on your mission and objectives from London. Q Branch will support your efforts with a plentiful supply of weapons and gadgets. Moneypenny offers you light-hearted best wishes and you're off! Your mission begins in the heavily guarded chemical warfare facility at the Byelomorye Dam in the USSR. Look and shoot in any direction as you navigate 12 interactive 3-D environments. Use stealth and force as you see fit in matters of international security. Consider the military personnel expendable. You are licensed to kill!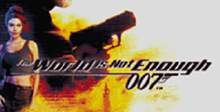 The World Is Not Enough
Experience the intensity of being the world's top secret agent. Equipped with a full arsenal of of Q-Lab gadgets and weaponry, you must be suave, resourceful, and lethal as you carry out action-packed missions based on the blockbuster movie. Are you cool under pressure? Deadly when necessary? Of course you are -- you're Bond...James Bond.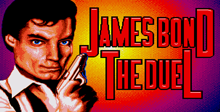 James Bond - The Duel
Your name is Bond. James Bond. Your mission? To infiltrate a remote Caribbean island in order to defeat a mad professor and his loyal followers.
Rainbow Six Downloads

Rainbow Six download