Rally Challenge 2000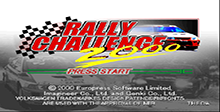 a game by Genki
Platform:

Nintendo 64
See also: Rally Games, Car Games
Similar Games
Viewing games 1 to 4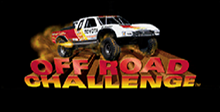 Off Road Challenge
The END of the ROAD is only the BEGINNING. Strap yourself in and get ready to ride! Players battle the elements and each other in a race that takes them across 6 rugged courses including the Mojave Desert, Las Vegas and Pike's Peak! Choose Circuit Mode and climb your way to the top of the heap. Course terrain includes snow, water, asphalt, dirt, sand, rocks and mud. Four selectable trucks and four hidden trucks. Players can customize trucks in the Speed Shop.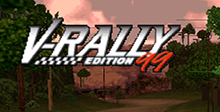 V-Rally Edition '99
Racing insanity! Over 40 original tracks, 11 official World Rally Championship cars, tracks in 8 worldwide locations, realistic race physics and smooth car handling, diverse terrain such as jungles, canyons, deserts, mountains and more, unstable weather patterns like rain, fog, snow and cloudy. Adjust car performance characteristics to suit varied road conditions. Bonus and hidden cars and tracks to unlock!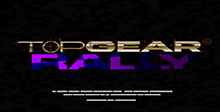 Top Gear Rally
Jump in, buckle up and drive yourself insane! Top Gear Rally will have your engines revving! No options on this baby - it comes fully equipped: 9 polygon cars, 5 intense tracks (Desert, Jungle, Mountain, coastline and Strip Mine), 4 high-performance game modes and multiple camera views!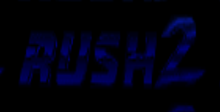 Rush 2: Extreme Racing USA
Performance... Adrenaline... Speed! These are the ingredients in the next generation of Rush Mania! Feel the Rush once again as you blast through some of the hottest spots in America! You want death-defying jumps and treacherous shortcuts? You'll find 'em, along with much more, in 8 new venues! Time to polish your speed demon driving skills! You'll be smokin' the radar guns in places like Las Vegas, New York City, Hawaii, Los Angeles and Seattle. And of course, there's that garden spot known as Alcatraz Island. Yeah, we're talkin' about The Rock.
Rally Challenge 2000 Downloads

Rally Challenge 2000 download