Rampage 2: Universal Tour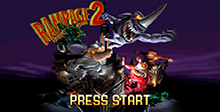 a game by Avalanche Software
Platform:

Nintendo 64
See also: Rampage Games
Similar Games
Viewing games 1 to 4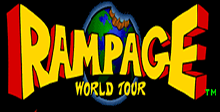 Rampage World Tour
A wild smash-'em-up romp with universal appeal! Simple enough for any player. Plenty of depth and challenge to appeal to serious gamers as well. Bring a friend or two on a non-stop RAMPAGE while you inflict some major damage and destruction. Demolish buildings, swat down aircraft, eat people and rack up points, while destroying entire cities! More than 130 standard levels, 14 bonus levels, 4 grudge match levels and many hidden levels! Special bosses and some tasty humans give Lizzy, George or Ralph a major health boost.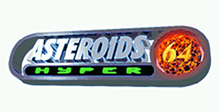 Asteroids Hyper 64
Crave Entertainment has given us an Asteroids game for the 90s, beefing up the classic formula with updated graphics and numerous multiplayer modes. Asteroids Hyper 64 contains 50 levels spread out over five zones. Although the time-tested concept remains the same (blast everything on the screen), players are armed with new power-ups and have to defeat a boss at the end of each level. Multiplayer action includes both cooperative and competitive variations, including team play.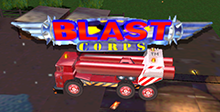 Blast Corps
A pair of defective nuclear missiles, en route to a safe detonation site, has begun to leak. Badly damaged, the carrier automatically locks onto the most direct route. Clear a path to help the carrier arrive safely. Tons of vehicles are at your disposal. Leave nothing standing or the adventure will end in an earth-shattering explosion! Find the hidden technicians to ensure a safe detonation. Strap on your seat belt, it's going to be a bumpy ride.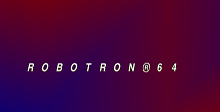 Robotron 64
You can save the world!! All the excitement and speed of the original classic is back and updated with state-of-the-art graphics specifically designed for the N64. Intense, non-stop action versus a mechanical army of robots. 200 levels of frantic destruction in detailed, ever-changing 3D arenas. Multiple power-ups scattered throughout each level offer more powerful weaponry, as waves of never-ending Robotrons continue the attack. All the classic Robotron characters return, plus 26 new enemies, each rendered in 3D. Multitudes of hidden cheat codes and bonus rounds.
Rampage 2: Universal Tour Downloads

Rampage 2: Universal Tour download