Ready 2 Rumble Boxing: Round 2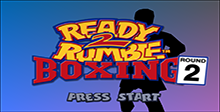 a game by Midway, and Crawfish Interactive
Platforms:

Nintendo 64GBA
See also: Boxing Games, Ready 2 RumbleGames
Similar Games
Viewing games 1 to 4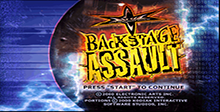 WCW Backstage Assault
No-Holds-Barred Brawling! Over 50 WCW superstars, including the women of the WCW! 14 playable Backstage Areas, including the new Semi-Trailer Area. Destroy your enemy faster with power-ups! New - First Blood Mode and Torch matches! Use your environment as a weapon!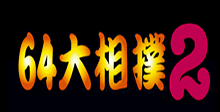 64 Oozumou 2
64 Oozumou 2 is a Wrestling game, developed and published by Bottom Up, which was released in Japan in 1999.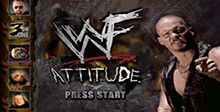 WWF Attitude
Now featuring over 40 of your favorite WWF superstars! Customize your own wrestler's move sets and costumes. Over 20 game modes including all-new specialty matches. Real-life WWF entrances and theme songs. Wrestle your way to the title in an all-new career mode. First ever Create-Your-Own Pay-Per-View Mode! Two-man commentary featuring Shane McMahon and Jerry "The King" Lawler.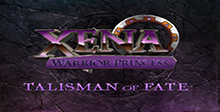 Xena: Warrior Princess - The Talisman of Fate
Xena shall choose the defenders of the world. We have seen them in the memories of her exploits. So come together, Earth's greatest heroes and villains. Choose your weapons wisely and let the battles begin! Just remember, each victory only brings you closer to challenging the embodiment of darkness... Despair himself! Each of Xena's 10 characters possess their own unique weapons, attitudes and fighting techniques. Exclusive multi-player feature includes a roster mode, plus team and single battles.
Ready 2 Rumble Boxing: Round 2 Downloads

Ready 2 Rumble Boxing: Round 2 download