Rugrats in Paris: The Movie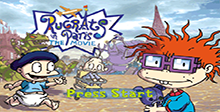 a game by Avalanche Software
Platform:

Nintendo 64
See also: Rugrats Games
Similar Games
Viewing games 1 to 4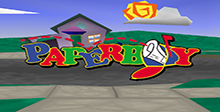 Paperboy 64
There's a new Paperboy on your block! The arcade classic returns in 3D for an added dimension of fun. Deliver the Daily Sun while dodging grumpy neighbors, mad gorillas, vampires, and tornadoes. Find hidden routes and get air doing freestyle bike tricks. Only Paperboy can save the town from disaster! Featuring over 45 routes and 100 interactive obstacles, fully user-defined stunt system, and play as a Paperboy or girl!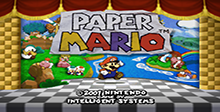 Paper Mario
Mario pals around in an all-new action adventure! Mario's back in his first adventure since Super Mario 64, and this time, Bowser's bent on preventing a storybook ending. When Princess Peach is kidnapped, Mario plots to rescue the seven Star Spirits and rid the Mushroom Kingdom of Koopa's cruel cohorts. As he travels from the tropical jungles of Lavalava Island to the frosty heights of Shiver Mountain, he'll meet up with seven all-new companions... and he'll need help from each one or there'll be no happily ever after.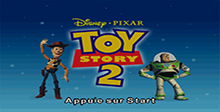 Toy Story 2: Buzz Lightyear to the Rescue
The Countdown to Adventure is On! As space hero Buzz Lightyear, you've got your hands full. Your best buddy, Woody, has been kidnapped by a greedy toy collector and it's going to be an all-out race against time to save him. It's all up to you... Buzz Lightyear to the rescue! Spin, spring, somersault and bounce through 15 colorful, action-packed levels. Unlock special toy accessories to complete your missions, like cool rocket jet boots! Enjoy fast and fun 3D gameplay with your favorite characters from the movie!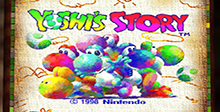 Yoshi's Story
Baby Bowser has taken the Super Happy Tree and cast a spell on Yoshi's world, turning it into the pages of a picture book. The only Yoshis not affected by the spell were six hatchlings that were still protected by their shells. It's up to them to reclaim the Super Happy Tree and restore happiness to the world. That is the only thing that can break Baby Bowser's spell!
Rugrats in Paris: The Movie Downloads

Rugrats in Paris: The Movie download