Street Racer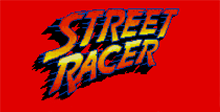 LET THE ENGINES ROAR. VROOM... VROOM
Have you played Super Mario Kart and couldn't get enough of it, or played Road Rash for the Genesis and had the time of your life? Mix the two together, combine their most exciting elements, and you'll come up with Street Racers. This game has something for everybody. Members of your entire family will want to saddle up with this game. The person with the best killer attitude, combined with the fastest hands on the control pad, will win in this cool game of on-the-road action.
You have eight cars to choose from and as many drivers. You and three of your pals can play against each other in the Four-player Mode, but you must have a four-player adaptor.
The catch here is that each driver has his own strengths, weaknesses, and special weapons. The object of the game is to finish first and in one piece. It's as much fun as you can have with your cowboy boots on. If you enjoy punishing your competition, this game is for you.
VARIABLE SKILL LEVELS AND MUCH, MUCH MORE!
If you are playing against a competitor less skilled than you, you can go into the Options Mode and turn ON all of their options and turn OFF yours, in order to make it more fair. You can choose from one i to 24 tracks and customize the order in which thev appear.
Resullected, punches executed, bonus (or finishing a race without sustaining any damage. In the Cup Select Menu choose the level of difficulty for the entire season of races.
The easiest is Bronze, with a six track season, followed by Silver with 10 tracks, and Gold with14 tracks. You can even practice the Soccer Match Mode or the Rumble Arena. The Practice Mode is a good place to start. This allows you to determine the strengths and weaknesses of each character. You've never played bumper cars like this or this unique brand of soccer before my fellow buckaroos!
BIG-TIME BUMPER CARS!
You use your car to speed around the field, trying to get the ball to score. The automatic goal keeper doesn't look like much, but he's worth his weight in scrap metal. He's quicker than a greased pig on the run inside the slaughter house.
In the Rumble Arena, it's an all-out free-for-all, with the last car on all fours being named winner. The way to put the boots to the other drivers is to crash into them and knock them out of the arena. Each character has his/her own special weapons or tactics. Hodja will use his Ottoman dagger swipe. Frank uses his Monster Bash, Suzulu uses his Voodoo Stick Poke, Biff uses his baseball bat, and Raphael uses her quick jab.
At the end of each race--Rumble or Soccer--you can replay the action. To repair your car, run over the yellow squares with a wrench on it. Pick up blue squares to get Turbo, and yellow squares with a red star for bonus points. Watch out for road hazards, including green and orange mines. This game is a hoot!
MANUFACTURER - UBI SOFT NUMBER OF PLAYERS - 1 to 4
Similar Games
Viewing games 1 to 9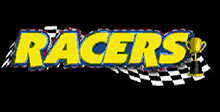 LEGO Racers
Start your engines! Race through exciting LEGO worlds and battle the greatest LEGO Racers of all time! You'll have to out-build, out-drive and out-smart your LEGO competitors to face Rocket Racer in the ultimate championship race! So, get ready. Get set. Go! Build. Customize. Race. Win!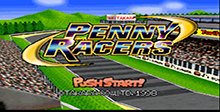 Penny Racers
Kart racing at its best! 13 cool Penny racers body styles. Perform insane stunts like power slides, drifting, wheelies and "barrel rolls." Nearly 100 upgrades, modifications and weapons to choose from. Four-player split-screen mayhem and a Track Editor for unlimited courses!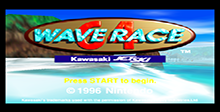 Wave Race 64
Wave Race 64 is sure to provide some of the most exciting racing you've ever experienced. Feel the pounding and crashing of the waves as you accelerate into straight-aways, whip around the marker buoys and go airborne on the jump ramps. Don't race alone - challenge a friend! Take control in three different modes of play - Championship, Time Trials and Stunt Mode. Nine challenging courses set in exotic locales - race conditions change and the wave action responds to the way both you and your opponents race!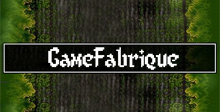 Demolition Racer: No Exit
Take to the track and race against 15 opponents bent on taking you out of the race, literally. Battle it out in intense "last man standing" demolition derby bowl matches.
Street Racer Downloads

Street Racer download
Street Racer is what you get when you combine Mario Kart with Mad Max. It's a fast-paced game of autodueling with outrageous features.
Street Racer allows you to choose from eight different vehicles driven by wild-looking characters. These drivers include Frankie, a big green guy that inhabits the eerie graveyard track, to Surf Sister, a tough blonde with a thing for fast cars.
A great way to play is with four players simultaneous via a screen that is split four ways. This brings new meaning to the word intense.
Street Racer is going to be one of the best racing carts around. Stay tuned for more information.
Manufacturer: UbiSoft
Machine: Super NES
Who wants to go faster? C'mon, you can admit it here. It's not like this is traffic school, or anything, this is a video game. OK, here's the deal. For all those with the guts to go faster in Street Racer, check out the following code for a greater top speed. Hope you can handle it.
Machine: SNES
Manufacturer: UbiSoft.
Take your choice of any one of eight racers and go for it. Whether you're racing, playing auto soccer, or just engaging in a little automotive street fight, this is one cart that works better when played in the multi-player mode.
Machine: SNES;
Manufacturer: UbiSoft
Ever drive down the beach whacking people with a hanky? Yeah, me too, but here's a chance to do it in a video game. Street Racer is on the way, and it's bringing eight distinct characters, eight courses, and action galore.
UbiSoft has come out with a racing game it hopes reminds folks of the smash hit Mario Kart. However, it's gonna be perfectly happy if Street Racer does half as good as Mario Kart. Street Racer is a racing game and a fighting game (a righting game). You drive along a selected course, racing for first and shoving your opponents, who try anything to get you out of the lead. Some cars fly, while some have guns. Each character has his or her own strengths, weaknesses and special moves. Wait... hold on, this is starting to sound like Super Street Fighter, not Street Racer. Actually, that's exactly what UbiSoft is trying to do: combine a racing game with a fighting game (Speed Racer dukes it out with Sub-Zero).
This game looks fun, but with the four player multi-tap it gets out-of-hand. Look for the review on this hot-looking new game next month.
So you liked Super Mario Kart? Street Racer has similar game play, but its additional features -- especially the four-player option -- make it even better.
ProTips:
The water on Surf's beach level can slow you down. Jump over the water between the islands to go faster.
Pick up the yellow repair kits to restore your damage meter.
And They're Off!
In Street Racer, you play as one of eight characters from around the globe. You can choose to race on mine-filled tracks, participate in an all-out Rumble, or practice for the next World Cup in Soccer.
Racing is the high point -- with 40 imaginative tracks to choose from, no gamer should be bored. You can attack opponents with the special weapons, such as Surfs towel swipes, that are personalized for each racer. Best of all, four players can go head-to-head-to-head-to- head. Finally, you can watch your character run the race in the Playback mode -- from any angle!
If you're into fighting, try the Rumble, which pits the cars against each other in an enclosed arena. It can be exciting, but the cars are harder to steer and may give first-timers some trouble.
Sports fans will enjoy the Soccer mode, where your car bumps a ball into a goal. This level can also be frustrating because it's challenging to get (and keep) the ball.
Don't go around the turns too fast, or you'll end up in a dead end or going the wrong way.
Watch out for land mines on the track. Some stick to your car, and others blow you into the air.
The Race is On
The spectacular graphics feature well-detailed characters, each with their own track. Cool backgrounds with flashing lights, skyscrapers, and gorgeous beaches fill the game.
Rockin' tunes enhance Street Racer. The realistic motor sounds and crashing noises will keep your pulse thumping.
Control in a racing game is important, and Street Racer won't disappoint you. The cars turn smoothly and stop on a dime, so it's relatively easy to keep the car on the track. You can effectively use each driver's special defensive weapons, too.
Go, Go, Street Racer
UBI Soft has outdone itself with this racing winner. Street Racer takes the checkered flag!