Super Mario Bros.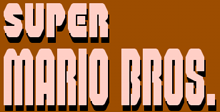 a game by Nintendo
Platform:

NES
See also:Mario Games, Super Mario Games
Manufacturer: Nintendo
Machine: NES
There has been much talk of a "Minus World" in SMB, and Jed Smith of Colrain, Massachusetts, tells as how to get there. In World 1-2, stand on the pipe shown and break the second and third bricks from the right. You must be a large Mario to do this. Position Mario at the left side of the pipe, with one foot hanging off the edge. Using A, jump up and move the controller to the right, being careful not to break the single brick.
If you time it correctly - you'll likely have to try this a few times to succeed - you will be pulled through the wall to a bonus area. Select the first or third pipe to go to the watery Minus World. Great work, Jed.
Similar Games
Viewing games 1 to 4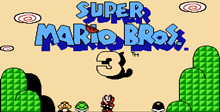 Super Mario Bros. 3
The indomitable brothers, Mario and Luigi are back with their hopping antics in the second sequel to one of the most spellbinding video games in the world, Super Mario Bros. 3.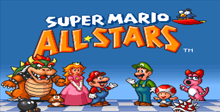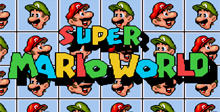 Super Mario World
Super Mario World is a side-scrolling platformer. The game consists of seven main worlds and two secret worlds.
Super Mario Bros. Downloads

Super Mario Bros. download