The World Is Not Enough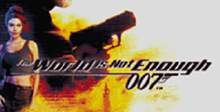 a game by Eurocom
Platform:

Nintendo 64
See also: James Bond Games
The name's Bond, James Bond! After an epic wait the suave and sophisticated secret agent is making a comeback on the N64. Shockingly though this title is being made not by Rare but by EA! Thankfully however like Goldeneye this is a 3-D first person shooter split into mission-based levels. There are ten levels in ail based on scenes from the film and split into several objectives. Whilst on these levels you'll get to play with no less than 40 weapons and gadgets! So far this is looking amazing and - dare we say it - possibly even better than Goldeneye'.
First Impressions
What can we say? It's another Bond game - and about time too! Thankfully this game is already looking much more impressive than the rather duff Tomorrow Never Dies which popped up on the PlayStation, and it does indeed look like it might be able to rival Perfect Dark for playability. It's time to don that tuxedo again and run around your house pretending that your clenched fingers are really a Walther P99!
Similar Games
Viewing games 1 to 4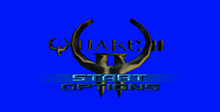 Quake II
Authentic Nintendo 64 effects and newer, fiercer levels pack stunning graphic detail into an already vicious version of Quake II! Featuring Two-, Three-, and Four-player Deathmatch, fully customizable controls and save game features, this masterpiece takes gaming to an undefined level! Eerie environments of light and shadow loom within newly designed, mission-based levels not found in the PC version. Incredible engine speed and fluidity intensify each level to a fast-paced, high-action gameplay experience!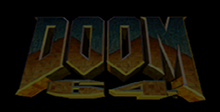 Doom 64
You killed the Demons once, they were all dead. Or so you thought... A single Demon Entity escaped detection. Systematically it altered decaying, dead carnage back into grotesque living tissue. The Demons have returned - stronger and more vicious than ever before. You mission is clear, there are no options: kill or be killed!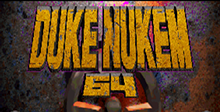 Duke Nukem 64
Duke Nukem's coming to get some! Prepare yourself to become the biggest, baddest, alien basher in the known universe - Duke Nukem; as you blast your way through the streets of LA out to an orbiting station, and onto the moon itself. Bag some aliens with over a dozen hi-tech weapons. 32 levels of non-stop carnage. Run, jump, crawl, swim, and jetpack your way through danger. Big weapons and bigger bosses for a fun-filled fragfest! Four-player, split-screen Dukematch action.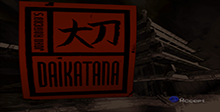 Daikatana
Designed by the legendary John Romero, Daikatana is a first person perspective action, which takes the 3D shoot'em up genre into a new dimension. Players assume the role of Hiro, traveling through time with his two sidekicks, the beautiful, yet lethal Mikko and the powerful mercenary Superfly Johnson. The player must lead this team, interacting with them to guide them through perilous worlds, exploring vast levels that are filled with an array of intelligent enemies. In their quest to save history, players will journey through four different time periods, traveling from mythical Greece to a post apocalyptic San Francisco 500 years in the future. Battling over 60 different monstrous enemies with more than 30 different weapon types, breaching obstacles and unearthing secret locations.
The World Is Not Enough Downloads

The World Is Not Enough download