Tigger's Honey Hunt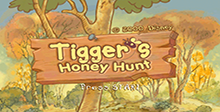 a game by Doki Denki SA
Platform:

Nintendo 64
Similar Games
Viewing games 1 to 4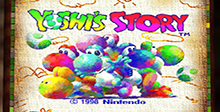 Yoshi's Story
Baby Bowser has taken the Super Happy Tree and cast a spell on Yoshi's world, turning it into the pages of a picture book. The only Yoshis not affected by the spell were six hatchlings that were still protected by their shells. It's up to them to reclaim the Super Happy Tree and restore happiness to the world. That is the only thing that can break Baby Bowser's spell!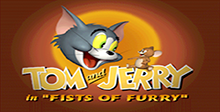 Tom & Jerry in Fists of Furry
One-on-one fighting! Tag team tournaments! Just choose your character and then select the location. All the environments are modeled after scenes from your favorite Tom & Jerry episodes. An "All-Star" line-up of characters such as Tom, Jerry, Butch, Spike, Tuffy, and Duckling help to make this the ultimate Tom & Jerry experience! Weapons include shovels, bombs, red-hot pokers, tennis rackets, furniture and an assortment of fruit, plus there are countless other tricks, traps and surprises to be found. It doesn't get any better than this. So go to your corner, wait for the bell and come out fighting. Just keep an eye out behind you, because no one fights fair in this game!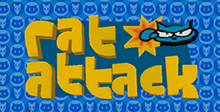 Rat Attack!
Rat Attack! Nuke 'em! The mutant rat invasion is on! And the little rodents have a freakish plot: create bazillions of bizarre and deadly rats bent on trashing everything they can sink their teeth into! YOU gotta stop 'em! Become one of the SCRATCH CATS, an elite squad of eight cat commandos dedicated to protecting the world from its biggest threat yet! Over 50 action-packed levels, 15 specifically designed for multi-player. Six Scratch Cat characters to choose from, plus two hidden "super" cats!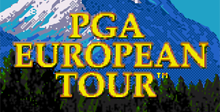 PGA European Tour
Play a practice round, a 4 round tournament, or a skins challenge on any course. Plus 2 all-new games: The Canon SHOOT-OUT SERIES for a "quick fix" sudden death experience, and Matchplay for an 8-player elimination tournament over four 18 hole rounds. Multiple camera angles and real PGA European Tour pros preview each hole with helpful hints and spectacular fly-by views. The exclusive EA SPORTS Hole Browser lets you be the cameraman. Real Golf Action, including the Draw and Fade Meter, specialty shots, 10 different ball lies, instant replay, random pin placement, accurate ball physics, and a battery back-up, plus a unique 3D putting grid that rotates and really reads the green.
Tigger's Honey Hunt Downloads

Tigger's Honey Hunt download