Transformers: Beast Wars Transmetals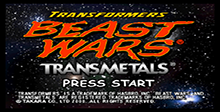 a game by Takara
Platform:

Nintendo 64
Similar Games
Viewing games 1 to 4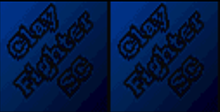 ClayFighter 63⅓ Sculptor's Cut
Get ready to crumble... with this special edition of the world's funniest fighting game! This "director's cut" contains many extras added to the original Clay Fighter 63 1/3 game. You might lose lives, you might lose limbs, but don't lose your sense of humor! 12 eccentric fighters plus 4 additional clay combatants only found in this version. More snide remarks and barbed wit will have you crying from laughing so hard! Original characters get additional attacks for an all-new experience. Enhanced camera angle stays put to see more details in the environment and improve fight control!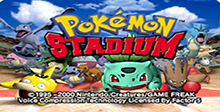 Pokémon Stadium
At long last, all of your favorite Pokémon are rady to go head-to-head on the N64®! Whether you're battle a friend, a Gym Leader or a tournament contestant, you're about to witness some of the most spectacular battle scenes in Pokémon history! Select a team from a huge stable of "rental" battlers! This Stadium is packed and ready to rock!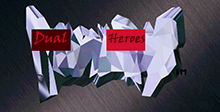 Dual Heroes
Virtual gamers challenge you in a hot battle! Train your own robot! Cool heroes battle it out using combo attacks in 3D space. Exciting battles against CPU gamers with personality. Train your robot and have it fight in the auto-battle. Give it all you've got to win a medal!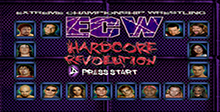 ECW Hardcore Revolution
Often imitated, never duplicated, ECW Hardcore Revolution takes you to Hell and back with the most intense hardcore wrestling action the human body can endure. Remember, scars never heal. Debut of over 40 hardcore ECW stars including Rob Van Dam, Sabu, Tommy Dreamer, Raven, Mike Awesome, Francine and New Jack! Real gutter-mouth crowd chants and commentary from ECW's Joey Styles. Brutal finishers and chair shots. "3-Way Dance" plus over 20 game modes!
Transformers: Beast Wars Transmetals Downloads

Transformers: Beast Wars Transmetals download