Turok 3: Shadow of Oblivion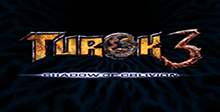 a game by Iguana
Platform:

Nintendo 64
See also: Turok Games
Similar Games
Viewing games 1 to 4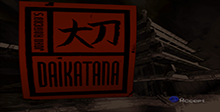 Daikatana
Designed by the legendary John Romero, Daikatana is a first person perspective action, which takes the 3D shoot'em up genre into a new dimension. Players assume the role of Hiro, traveling through time with his two sidekicks, the beautiful, yet lethal Mikko and the powerful mercenary Superfly Johnson. The player must lead this team, interacting with them to guide them through perilous worlds, exploring vast levels that are filled with an array of intelligent enemies. In their quest to save history, players will journey through four different time periods, traveling from mythical Greece to a post apocalyptic San Francisco 500 years in the future. Battling over 60 different monstrous enemies with more than 30 different weapon types, breaching obstacles and unearthing secret locations.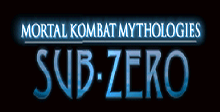 Mortal Kombat Mythologies: Sub-Zero
An all-new storyline takes the Mortal Kombat myth to a new level! Heart-pounding action and hours of exploration will immerse you in Mortal Kombat as never before!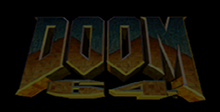 Doom 64
You killed the Demons once, they were all dead. Or so you thought... A single Demon Entity escaped detection. Systematically it altered decaying, dead carnage back into grotesque living tissue. The Demons have returned - stronger and more vicious than ever before. You mission is clear, there are no options: kill or be killed!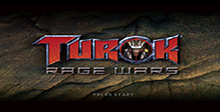 Turok: Rage Wars
Since time began, Turok has maintained the balance between good and evil with the Light Burden. A vessel that holds the power of creation. Now, fierce wars are fought for control. You must prove yourself worthy to wield the Light Burden. You must relive the challenge of your ancestors and survive the RAGE WARS! Featuring brutal heart-pounding deathmatches, lethal weapons with unimaginable power, and 8 savage game modes, including co-op mission-based gameplay, Team Bloodlust, Frag Tag and more!
Turok 3: Shadow of Oblivion Downloads

Turok 3: Shadow of Oblivion download