Turok: Rage Wars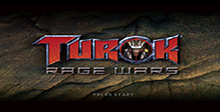 a game by Iguana
Platform:

Nintendo 64
See also:Turok Games
Similar Games
Viewing games 1 to 4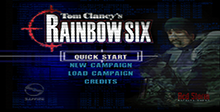 Rainbow Six
Rainbow Six is as close as it gets to the intensity of real-life tactical operations. You'll join an elite multi-national strike force hired by the world's governments to stop a group of deadly terrorists. Draw your team from a pool of specialists. Select authentic gear and weapons and infiltrate seized buildings to rescue hostages. Rainbow Six's explosive real-world action is coupled with spine-tingling tactics to create a gaming experience you won't soon forget.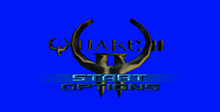 Quake II
Authentic Nintendo 64 effects and newer, fiercer levels pack stunning graphic detail into an already vicious version of Quake II! Featuring Two-, Three-, and Four-player Deathmatch, fully customizable controls and save game features, this masterpiece takes gaming to an undefined level! Eerie environments of light and shadow loom within newly designed, mission-based levels not found in the PC version. Incredible engine speed and fluidity intensify each level to a fast-paced, high-action gameplay experience!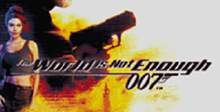 The World Is Not Enough
Experience the intensity of being the world's top secret agent. Equipped with a full arsenal of of Q-Lab gadgets and weaponry, you must be suave, resourceful, and lethal as you carry out action-packed missions based on the blockbuster movie. Are you cool under pressure? Deadly when necessary? Of course you are -- you're Bond...James Bond.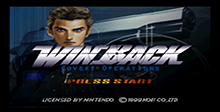 WinBack
The first blast wiped out your Space Center. In just 3 hours, the hi-tech weapons satellite will strike again... It's your job to make sure that doesn't happen. Featuring intense third-person shooting action, precision laser-sighting aiming mechanism, immense 3D environments, battle heavily-armed boss characters and "smart" enemies, 4-player Deathmatch, along with Lethal Tag, Cube Hunt, and Quick Draw.
Turok: Rage Wars Downloads

Turok: Rage Wars download