Vigilante 8: 2nd Offense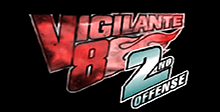 a game by Luxoflux Corp.
Platform:

Nintendo 64
See also: Vigilante Games
Similar Games
Viewing games 1 to 4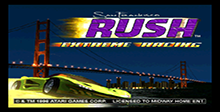 San Francisco Rush
Put the pedal to the metal, smoke the tires, and pour on the speed with San Francisco Rush! Hit the road in one of eight unique race cars ranked in four distinct performance classes. Burn rubber through the 3D modeled hills and landmarks of San Francisco. Choose from six accurately detailed tracks that can be adjusted with the games "Mirror" or "Backwards" options for a total of 24 incredible tracks! Spectacular hidden shortcuts on each track! Realistic sensation of catching air and landing hard!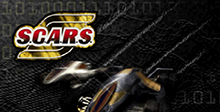 S.C.A.R.S.
Untamed racing in the ultimate killer cars! Nine brutal 3D tracks across volcanoes, jungles, oceans and more. Nine killer cars armed with missiles, time bombs, boomerangs and more. Night and rain racing. Challenge, Grand Prix, and Custom Cup racing! Two and four player racing.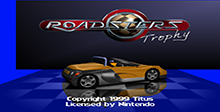 Roadsters
Buckle up and brace yourself as you take the wheel of a tricked-out, asphalt-kicking, supercharged Roadster. Hurtle around one of ten different adrenaline-pumping tracks at 200 MPH. Feel the wind tearing your hair from its roots. Knock elbows with the competition. You're in a rocket ship without a roof. You're Roadster racing, baby! Win races. Win cash. Turn your Roadster into a monster, 'cause you'll need all the help you can get. Out here the speeds are faster, the turns are tighter and if you blink, you're roadkill!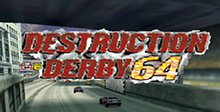 Destruction Derby 64
High speed chaos! Up to 12 opponents battle simultaneously on a dozen arenas and tracks. Hardcore demolition action! Exploding cars. Realistic damage. Hit the road! 24 vehicles, from stock cars to hot rods to ambulances. Multiplayer mayhem! Deathmatch, Destruction Race, Bomb Tag and Capture the Flag modes.
Vigilante 8: 2nd Offense Downloads

Vigilante 8: 2nd Offense download