WCW Backstage Assault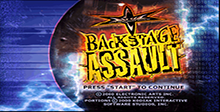 a game by Kodiak Interactive Software Studios
Platform:

Nintendo 64
See also: WCW Games
Similar Games
Viewing games 1 to 4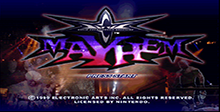 WCW Mayhem
Out Of Hand. Out Of The Ring. Create a wrestler. Over 50 WCW Superstars. Six match types. All TV and PPV Venues. Real Ring Entrances. 12 Backstage areas.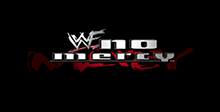 WWF No Mercy
Jump into the ring with the biggest, baddest jambronis around and experience brutal WWF action never before seen in a console game! Over 65 WWF superstars, all-new Ladder matches, and all-new Double-Team moves, like the Dudley 3D Deathdrop! Take on the entire Federation in Survival Mode. Take the action out of the ring in 10 different backstage areas!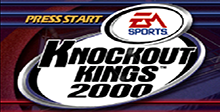 Knockout Kings 2000
Get it on as or against 25 of the greatest boxers of all time! Includes Oscar De La Hoya, Sugar Ray Leonard, Evander Holyfield, and THE GREATEST, Muhammad Ali! Arcade-style Slugfest and Career modes. Super KO punches and hidden moves. Knockdown-dragout battles with the greatest boxers ever. Build a champion and fight to the top in Career mode. Pit current champs vs. legendary superstars, or challenge your created boxer against the greats.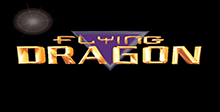 Flying Dragon
Two games in one: Flying Dragon is the ONE and ONLY game that will entertain the entire family. Create your ideal fighting game using the most customizable interface yet offered. Choose between RPG-style and "virtual" tournament combat. Flying Dragon is never the same game twice! Over 20 different characters and 200 different items.
WCW Backstage Assault Downloads

WCW Backstage Assault download