WinBack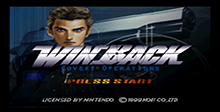 a game by Omega Force
Platform:

Nintendo 64
Similar Games
Viewing games 1 to 4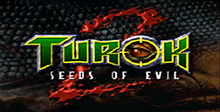 Turok 2: Seeds of Evil
Only evil this dark could bring him back. Only a game this big can do him justice. Turok 2: Seeds of Evil! Pick off distant enemies with deadly sniper weapons, and enjoy ferocious multi-player deathmatches!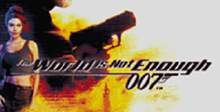 The World Is Not Enough
Experience the intensity of being the world's top secret agent. Equipped with a full arsenal of of Q-Lab gadgets and weaponry, you must be suave, resourceful, and lethal as you carry out action-packed missions based on the blockbuster movie. Are you cool under pressure? Deadly when necessary? Of course you are -- you're Bond...James Bond.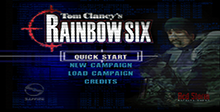 Rainbow Six
Rainbow Six is as close as it gets to the intensity of real-life tactical operations. You'll join an elite multi-national strike force hired by the world's governments to stop a group of deadly terrorists. Draw your team from a pool of specialists. Select authentic gear and weapons and infiltrate seized buildings to rescue hostages. Rainbow Six's explosive real-world action is coupled with spine-tingling tactics to create a gaming experience you won't soon forget.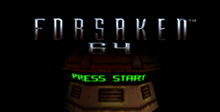 Forsaken 64
An experiment gone wrong ripped away the earth's atmosphere. Bathed in the searching radiation of the sun, the planet has been condemned. You are among the FORSAKEN™ few who invade the now abandoned settlements to collect what little fortune was left behind.
WinBack Downloads

WinBack download