Worms Armageddon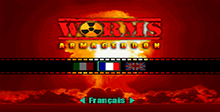 a game by Infogrames
Platform:

Nintendo 64
See also: Worms Games
Depending on your personal taste, Worms is either an annoying and outdated novelty or one of the best multiplayer games ever. If you prefer your deathmatches with a bit of tactical brainpower, and the prospect of sending a psychotic wriggler into orbit using a couple of well-placed sticks of dynamite makes you rub your hands with lee, you'll certainly enjoy Worms Armagedoon.
As a turn-based action game, it's a unique multiplayer experience. You get a set amount of time (usually 60 seconds) to use one of your team of four worms. You can shuffle along to a different location if you're it bit vulnerable, get into the best I position to take a shot, then use an item from your huge arsenal. Once you've taken your shot, the next team gets a go and you have to sit and watch, hoping that nobody takes offence and singles you out for punishment before your next turn. It's quite superb, calling for plenty of thought and planning - sometimes you'll need to ignore a couple of easy kills in order to knock a more dangerous worm out of harm's way; other times you might need to sacrifice some of your mobility. No two games are ever the same.
The single player aspect of Worms has always been its weak point, since the computer players could pull off the most improbable shots. No matter how well you were protected by bits of landscape the computer would always find the exact angle to land a bazooka shot right on your head. Worms Armageddon is a huge improvement. You'll still get hit by a few dubious shots from time to time, but the game places more emphasis on brainpower than trying to outgun the enemy. You get a series of missions to complete, and the later ones usually have only ones usually have only one possible solution. It's a bit like the old Amiga title Lemmings, except far more explosive.
Getting a good score in the missions earns extra abilities for your worm up long-range assassination attempts. The weaponry includes such treats as the multiple-warhead mortar, the baseball bat the exploding cow and the extremely painful flamethrower. For added disrespect, you can execute weakened enemies with a handgun, poison them with a toxic skunk or even push them into the water with a quick prod from the index finger. All the old favourites are still in there, from clusterbombs to miniguns, along with a few ruinously powerful extras that you'll have to agree not to use at all if you want a decent multiplayer game. The choice of weapons eventually becomes so vast thai it's hard to remember what each one does. Inevitably, you'll wind up sticking with a handful of the most effective ones and leaving the rest alone - the standa bazooka and shotgun are indispensable.
The action is accompanied by some fantastic voice samples. You can choose your favourite voices (Braveheart-style, kung fu movie, 70s blaxploitation, classic English, French and German, or, best of all, Full Metal JacKet-style) when you create your team. You also get to pick an emblem, a flag and a gravestone design for that extra bit of personalisation. The potential for creating amusing worm names is reduced somewhat by an annoying eight-letter limit (why?), and despite the fact that the game uses on- cart backup, you don't get a league table to keep track of your scores. Сareless, but hardly a serious flaw.
Worms Armageddonis just about the best version of the game to date, thanks to its brilliant solo missions. It could have done with a zoom option to make lot range aiming less haphazard. have preferred to see original Vietnam backgrounds instead of the surreal cartoon landscapes on offer here, but despite these niggles, it's still a brilliant addition to the N64's catalogue of classy four-player games.
Similar Games
Viewing games 1 to 4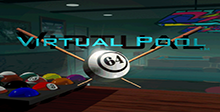 Virtual Pool 64
The ultra-real physics make Virtual Pool 64 as close to real pool as it gets! Choose from 9 types of pool including favorites like 9-Ball, Straight Pool, 8-Ball and One Pocket. Three levels of difficulty: Amateur, Professional and Championship. Master trick shots, learn a new game or challenge hundreds of computer opponents in exciting tournament play.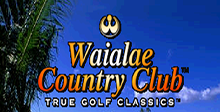 Waialae Country Club: True Golf Classics
Get a grip on golf reality with Waialae Country Club True Golf Classics. This golf simulation is tucked into a beautiful Hawaiian setting, but don't let the scenery fool you. The course is designed with all of the challenging hazards of the real golf course. Enjoy the six game modes. Create up to ten golfers and fill each golf bag with customized clubs. Don't be stuck in the rough with an average golf game, when you can hit the fairway with the best!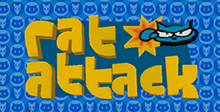 Rat Attack!
Rat Attack! Nuke 'em! The mutant rat invasion is on! And the little rodents have a freakish plot: create bazillions of bizarre and deadly rats bent on trashing everything they can sink their teeth into! YOU gotta stop 'em! Become one of the SCRATCH CATS, an elite squad of eight cat commandos dedicated to protecting the world from its biggest threat yet! Over 50 action-packed levels, 15 specifically designed for multi-player. Six Scratch Cat characters to choose from, plus two hidden "super" cats!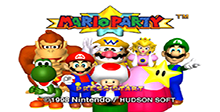 Mario Party
Tensions mount for Mario and pals as each declares himself to be the one true Super Star of Marioland. Face your friends and family in a contest of strength, wits and agility as you explore 6 thriling Adventure Boards. Reveal new levels of gaming excitement as you customize your boards with speed blocks, warp blocks and other specialty items. Jam-packed with all the electricity of an entire arcade, the action comes alive for up to 4 players. So grab your friends and get ready for a wild ride because this party never ends!
Worms Armageddon Downloads

Worms Armageddon download