Viewing games 1 to 7 (of 7 games)


Based on the Marvel comic book series, X-Men pits everyone's favorite team of superheroic mutants against the villainy of Magneto.
Discussion

3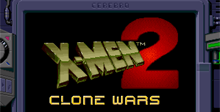 Wolverine, Cyclops, Gambit, Beast, Nightcrawler, Psylocke, and the rest of the X-Men return in this second installment of the ongoing war of mutants.
Discussion

14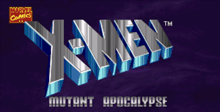 The X-Men must rescue mutants from captivity in the Genosha island complex.

Sometimes inept in its design, X-Men none the less delivered a unique design. Three separate games are combined into one, letting you jump from playing Iceman to Wolvering to Nightcrawler.