Bad Brother Saga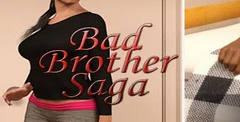 Click the "Install Game" button to initiate the file download and get compact download launcher. Locate the executable file in your local folder and begin the launcher to install your desired game.
With a name like Bad Brother Saga, you do not have to be the smartest person in the world to figure out what this game is all about. This is a Ren'Py lewd visual novel and it is one that has been abandoned, but there is still a lot to check out here and have some fun with. As you have probably already guessed, this game is about incest so if that does nothing for you, you may not get into the game.
Bad To The Bone
One of the things that I wish many of these lewd visual novel game makers would do is realize that there is such a thing as too much dialogue and I feel that Bad Brother Saga falls into that category. At its most basic this is a very simple story, the main character, The Brother is a randy dude.
He lives with a hot mom and three hot sisters and he wants to have sex with them all. That is all there really is to the story and the fact that the main character is not a likable dude in any way makes this a hard story to get into. I know that incest stories are always weird and the taboo aspect is what some people like, but the story that is attempting to be told here just feels kind of dumb and very exploitive.
Mom Has Got It Going On
One of the best things that Bad Brother Saga offers you is that you get to see the mom naked very, very early on in the game. This showcases just how good the character models in the game are as the mom in my opinion is by far the hottest girl in this house. The rest of the cast is great looking too and of course, you get to see them in many "good" positions if you know what I am saying.
I was also quite impressed with the sound design in the game. The moaning and groaning are great and it is not too loud like some other games tend to be. I also quite liked the soundtrack and found it very fitting to the setting.
Ugh, Just Let Me Do What I Want To Do
As an actual game, Bad Brother Saga is rather frustrating to play. You know the things that can be annoying about a Ren'Py visual novel? Well, most of them are here in this game. It has a very slow progression, once you see the mom naked it feels like an age until something awesome like this happens again.
You have to click around the house, chat with the girls and get to know what they want. The thing is, the main character is a moron, and the choices you get to make feel quite dumb and frustrating for most of the game. I will admit, getting the chance to see the hot mom nude again was what kept me going!
6.5
I have played a ton and I mean a ton of lewd visual novels over the years and I feel that I can tell a good or bad one pretty early on. Bad Brother Saga despite having one of the hottest moms I have seen in a game is sadly not a very good one. It has a story that is just not very well written and a huge problem is the main character not being likable and a total moron. Yes, the mom is hot, but that is all this game really has going on for it.
Pros:
The mom is super-hot
You get to see the mom naked pretty early on
Did I mention that the mom is hot?
The hot mom
The hot mom is pretty much the only great thing going on here!
Cons:
The main character is just horrible in every regard
The whole game is very slow, boring, and frustrating to get through
Download Bad Brother Saga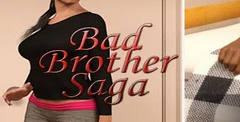 System requirements:
PC compatible
Operating systems: Windows 10/Windows 8/Windows 7/2000/Vista/WinXP
Similar Games
Viewing games 1 to 8