See also:
Double Dribble

This title pits teams of five players against one another in full court, straight-on, old-fashioned hoops.
A team like this comes along once in a lifetime! Give the world a driving lesson it will never forget. Each team USA member's style of play is authentic, right down to individual signature moves. Dominate in Barcelona and teach the world how to sing our national anthem. Rule the world court. Team USA Basketball is full 5-on-5 action with international rules. See how well the American brand of hoops translates!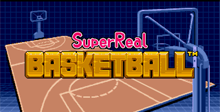 Super Real Basketball uses a scrolling court-side view to recreate the game, with 8 teams representing major US cities.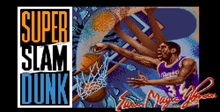 Basketball game.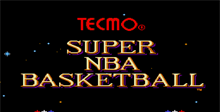 Tecmo Super NBA Basketball features real teams (all 27 contemporary teams) and a roster of real players (over 320).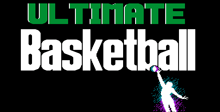 The player may choose from the list of eight available teams and take control of five players on the team on the court.