Viewing games 1 to 11 (of 11 games)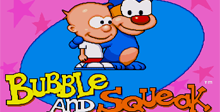 Bubble and Squeak is an Action game, developed by Audiogenic Ltd. and published by SunSoft, which was released in 1994.
Discussion

1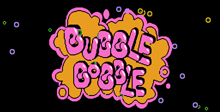 You and a friend take control of Bub and Bob, two bubble blowin' dragons headed on a fantastic voyage to save their sweethearts, held captive by Baron von Blubba.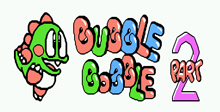 You remember Bubble Bobble. In each of the game's one-screen stages, you trap and destroy all of the little critters hopping around.