Viewing games 1 to 4 (of 4 games)
Race in style! Cruis'n Exotica takes you to fantastic locales in even more fantastic vehicles. Race through steamy Jurassic jungles or on the ocean floor. Midair stunts keep the action nonstop! Valuable short-cuts and nitro boosts speed up the alre..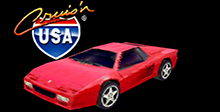 Slam the pedal to the metal and hang on for a wild race across the highways of America. Catch all the roadside scenery and famous landmarks from three different driving perspectives - from San Francisco's Golden Gate Bridge, South Dakota's Mount Ru..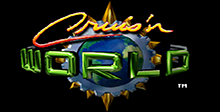 Wanna see the world the easy way? Cruise it! Race through the deserts of Australia, zip through the streets of Paris or blast through the roadways of China! Play the new Championship mode to earn power-ups and secret cars! Go it alone or challenge ..