Viewing games 1 to 4 (of 4 games)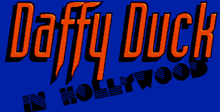 It's a 2D platform game starring the Looney Tunes' most famous duck. Players can choose to start on any of the game's stages and go through them in any order.
Discussion

1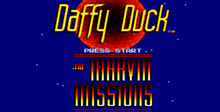 You will take on the role of Duck Dodgers the alter ego of Daffy Duck as he fights a crucial battle with Marvin the Martian in the twenty-fourth and a half century.
Discussion

1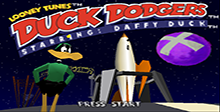 Can you do it, Duck Dodgers? Can you save the Earth? Marvin the Martian has built the Ultimate Weapon to destroy our planet. But there's one small problem: Ultimate Weapons require a lot of energy that Marvin doesn't have. So he sends out his minio..