Fighting Force 64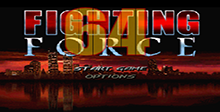 Fast, furious, fist-flying fun is headed for the N64 with Fighting Force, a game which already ranks as a proven PlayStation beat-em-up. N64 players will now be able to enjoy the same pugilistic pleasures in one-player or two-player-cooperative combat that pits you against endless waves of thugs and goons on 25 ultra-detailed 3D stages. You choose from four fighters, each with specific moves and combos, and pick up dozens of weapons throughout the game to help you fight your way to the end.
Download Fighting Force 64
Nintendo 64/N64 Screenshots
Similar Games
Viewing games 1 to 3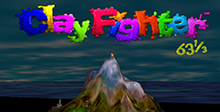 ClayFighter 63⅓
Get ready to crumble! Once again, the clay fighters prove that when you play a state-of-the-art fighter, you might lose lives, you might lose limbs, but there's no reason to lose your sense of humor! Fight in and out of 3D backgrounds. Get tossed out of a window and resume fighting outside. Choose form 12 eccentric fighters including brand new combatants and old favorites like "Bad Mister Frosty" and "Bonker the Clown." Includes bonus "secret characters" who are so famous that a legal gag order prohibits us from revealing their identity. Move freely in over 12 highly detailed 3D environments.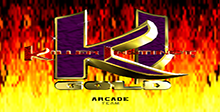 Killer Instinct Gold
Killer Instinct Gold rocks the gaming world with its earth-shattering moves and unbelievable graphics. Your battles unfold with lightning-fast action and fluid character animation at 60 frames per second. We faithfully duplicated all the features that made Killer Instinct 2 an arcade hit. We've even thrown in a complete training mode to school you on all the moves! The eye-popping graphics, the explosive hits and jaw-dropping combos make Killer Instinct Gold the only fighting game you'll ever want in your house!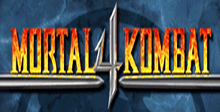 Mortal Kombat 4
Shao Kahn has been defeated at the hands of Earth's warriors, and now Shinnok has escaped to his confines in the Netherealm. The war has resumed once again. This time, the battle CAN be won by mortals!