Final Fantasy 7: Crisis Core Reunion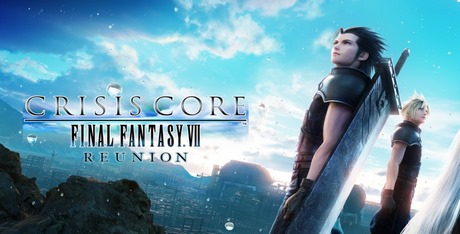 Click the "Install Game" button to initiate the free file download and get compact download launcher. Locate the executable file in your local folder and begin the launcher to install your desired game.
If you ever wanted to see one of Square Enix's first attempts at changing the FF franchise from a turn-based RPG into an Action RPG, then Crisis Core: Final Fantasy VII Reunion should be your first stop. Originally, Crisis Core was an exclusive title to Sony's PSP and a game that many fans missed out on, but soon it will be available to the majority of gamers.
The Announcement
Last month Square Enix announced during their Final Fantasy VII 25th Anniversary Celebration event that the 2007 PSP exclusive prequel to Final Fantasy VII, Crisis Core, would be getting the full remaster treatment and will be released on all the major platforms. Crisis Core: Final Fantasy VII Reunion is slated to be released for the PS5, PS4, Xbox Series X|S, Xbox One, Nintendo Switch, and PC sometime in the winter season of 2022. As part of Square's initiative to flesh out the world and story of Final Fantasy VII, they have made a concerted effort to bring previous spinoff titles to current platforms for both longtime and new fans of the franchise to experience again or enjoy for the first time.
Let's Meet Zack
The story of Crisis Core follows Zack Fair and his journey that unfolds seven years prior to the events of the Playstation classic Final Fantasy VII. Zack is a SOLDIER in Shinra's military and plays a big role in Cloud's backstory, the main protagonist from Final Fantasy VII. Key events include Shinra's war with Wutai, the Nibelheim incident, the development of Zack and Cloud's friendship, and much more. We get to see how Zack became a 1st Class SOLDIER and what happened to many of the other high ranking SOLIDERs before Cloud arrives in Midgar.
New and Familiar Faces in the Supporting Cast
While Zack is the only playable character in Crisis Core, there is a whole supporting cast of characters for players to interact with, including several returning characters from the original title who are here for more than just a cameo: Cloud, Sephiroth, Tifa, and Aerith. The two biggest new characters are Angeal Hewley and Genesis Rhapsodos. Angeal serves as Zack's SOLDIER mentor and wields the iconic Buster Sword while Genesis plays the role as the main antagonist for the story.
Connecting to the Larger Story
The game's story sets up and fleshes out much of the lore and plot points for the original and with the way that Final Fantasy VII Remake's story unfolded, fans will want to experience the breadth of story content that is available in Crisis Core as much of it is looking to be relevant for part two of the re-series, Final Fantasy VII Rebirth. Without giving anything away, the game covers characters and concepts that both casual and hardcore fans will enjoy.
The Moment to Moment Action
Much like Final Fantasy VII Remake, the primary gameplay of Crisis Core is an action oriented RPG. Square recently announced that the remaster will feature a menu-based battle system, though they did not go into the specifics as to what this means. In the original, players took control of Zack and moved him around in a 3D space with real time battles. He could perform basic attacks, while also using special abilities, spells, and items depending on what Materia was equipped. Players were able to block and dodge enemy attacks, which was a welcome change in my opinion. The Materia system returns with a few tweaks as well as a brand new slot machine-like mechanic called the Digital Mind Wave. Outside of battles players will navigate around the many environments of the game, interacting with NPCs and advancing the story. There are additional side missions available to complete at the various save points throughout the game, much like how you could play Blitzball in Final Fantasy X.
Remastered Visuals and Sound
Crisis Core already looked great on the PSP back in 2007, but Reunion is on another level. Reunion will feature entirely updated graphics, from character models to the environments, bringing the game well up to modern standards. It will now also be fully voice-acted and will have a new arrangement for the soundtrack. From the trailer that was released it also seems that the cutscenes have been re-rendered to keep a consistent look and feel throughout the game. The updated UI is very consistent with the Final Fantasy VII Remake as well, which will keep things feeling familiar between titles.
Action RPG Fans Are Eating Good
With Monolith Soft's Xenoblade Chronicles 3 coming out this month and Square Enix releasing Crisis Core: Final Fantasy VII Reunion and Star Ocean: The Divine Force later in the year, fans of the Action RPG genre will have their hands full for a while. Stay on the lookout for an official release date for Crisis Core: Final Fantasy VII Reunion in the coming months.
8
When I originally played Crisis Core on the PSP, I really enjoyed it. I had a great time exploring more of the setting of Final Fantasy VII and getting to spend some extra time with those characters was a real treat. Learning the backstory for Zack and getting to meet some of the other SOLDIERs of Shinra pulled me further into the story and seeing how it all tied together with the original to expand on the themes and concepts made me appreciate this game a lot. The change from turn-based RPG to an Action RPG was a little off-putting at first, as this was my first spinoff title in the Final Fantasy franchise, but I quickly got used to it and grew to enjoy the changes. Players familiar with more recent entries in the franchise won't have too much issue with this, as the most recent Final Fantasy games have seen more of an action focus. With Square Enix's push to revitalize and expand the Final Fantasy VII story, I highly recommend checking this one out.
Remaster Pros:
Fully updated graphics and sound design
Improved camera and character movements
Updated UI elements
Quality of life improvements to older gameplay systems
Potential Cons:
PC Port - Square Enix has had notoriously bad optimization for many of their PC ports over the last decade
Voice Actor Change - Fans of the original voice actor, Rick Gomez, may be sad to hear that he has been replaced
Action Focus - Some Final Fantasy fans are still focused primarily on the turn-based titles and do not want another Action RPG in the franchise
Download Final Fantasy 7: Crisis Core Reunion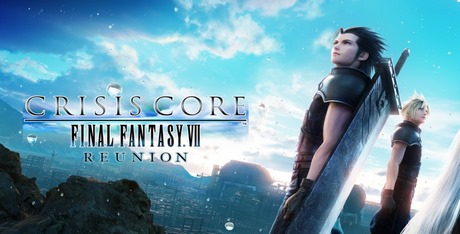 System requirements:
PC compatible
Operating systems: Windows 10/Windows 8/Windows 7/2000/Vista/WinXP
Similar Games
Viewing games 1 to 8