The Incredible Hulk Games
Viewing games 1 to 3 (of 3 games)
See also:
Ex-Mutants

Leaping from the pages of the popular comic book come the Ex-Mutants. Choose Shannon or Ackroyd as you weave your way...

Phantom 2040

It's a side-scrolling action-adventure video game, based upon the animated television series Phantom 2040.
In The Incredible Hulk, players can jump anywhere, climb anything and smash everything – even destroy entire buildings – as the Hulk, the strongest hero there is!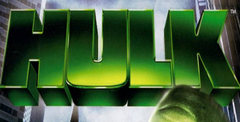 First, it requires no less than three solid hits for the hulk to incapacitate a simple human being. Second, even on a moderate difficulty, the game is incredibly challenging, having only simple controls, but being aggravatingly tough at times.