Tekken 7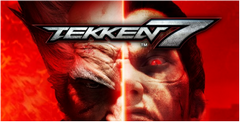 Click the "Install Game" button to initiate the free file download and get compact download launcher. Locate the executable file in your local folder and begin the launcher to install your desired game.
Tekken is one of the premier fighting franchises of all time. You could even say that Tekken was one of the early games on the original PlayStation that swayed the tide for that console. Now though, Tekken is a multiplatform game and today we are looking at Tekken 7 on the PC.
Fighting With Style
Tekken has always had a rather strong story behind it, a story that is kind of nuts and hard to explain if you have not been into the series before. Tekken 7 though does a much better job in bringing the story not just to a close, but to potential new players.
This is because for Tekken 7, Bandai Namco have tried to do what Mortal Kombat has done and that is make a more cinematic story. They did this very well and the story is exciting, weird and pretty brutal and well worth playing through.
As well as the story mode you have your arcade modes, online modes and about a million other things that you can do as well. One of the things that is fair about Tekken 7 is that you make money for pretty much everything you do in the game which will come in handy as we will discuss later.
Solid Fighting
Tekken 7 is a really fun fighting game. It plays the same as it always has done and that is not a bad thing at all. A huge part of the fun with Tekken 7 is that it is a game that can be played by just mashing the buttons like a maniac. You do this and you will have a fun time and maybe even win the odd fight against the AI.
Tekken 7 though also has some very deep fighting mechanics and this is where the strategy comes into play. Tekken is not a game like Street Fighter or Injustice where many of the characters have projectile attacks. Tekken is a game that wants you to get in close with some devastating hand to hand combat. Learning how to do not just special moves, but also combos is actually a lot of fun.
Crazy Character Customization
One thing that Tekken 7 does very well is let you tinker with your characters. There are so many different styles of clothing, little weird add-ons and so on that, you can use to personalize your character that it will make your head spin. It can almost be overwhelming there is that much stuff for you to choose from.
Why would you want to do this? Well, it makes your character stand out that is why. When you are playing online it is great if your Paul looks nothing like all of the other Paul's that you come across. Speaking of online there are plenty of tournaments and fun you can have online and the community is actually a lot of fun.
Tekken 7 is a truly wonderful fighting game and one of the best entries in the series in general. You may wonder how a fighting game can stay strong after all this time, but Tekken 7 shows you how it should be done. With a ton of characters, an awesome story mode, a solid online community and much more. Tekken 7 is one of the easiest fighting games to recommend to people. No matter if you are a hardcore fighting game fan or someone new to the genre.
9/10
Pros:
The story mode is great!
Lots of characters to learn
Some fun customization options
Plenty of game modes to keep you busy
The fighting engine is as solid as it has ever been
Cons:
Collecting stuff can take ages
The story may be a bit over the top
Download Tekken 7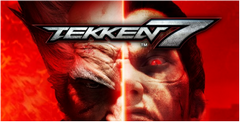 System requirements:
PC compatible
Operating systems: Windows 10/Windows 8/Windows 7/2000/Vista/WinXP
Game Reviews
After many years in limbo, fighting games appear to be making a comeback. The ultra-competitive scene that has birthed all kinds of esports and digital warriors is back on track with some truly hard-hitting releases. Whether you're going to tournaments to test your skills against the local fighting game community, or you're just enjoying the game in single-player or online at home, just about anybody can appreciate a good fighting game. One such game is a new entry into one of the most veteran franchises: Tekken 7. The roster of characters you know and love are back along with some fresh faces and movesets, and they're ready to fight with some mind-blowing new mechanics. If you're a fan who is looking forward to Tekken 7, here is everything you need to know.
Brand-New Gameplay Mechanics
Tekken 7 brings along with it some truly new and innovative mechanics that manage to make a decades-old franchise feel fresh. First, we have Rage Arts. Rage Arts are critical moves that each character has access to while in Rage mode. Every character's Rage Art is unique, and it will trigger an awesome cinematic move if that initial hit manages to connect with its target. There is also the Power Crush mechanic, which is a move that is able to absorb and attack through an enemy's attack. These new mechanics combine to make the game interesting for veteran Tekken fans, and accessible for new ones as well.
A Massive Roster of Fighters
If you like your fighting games to have some variety, then Tekken 7 should definitely be on your list. Far exceeding rosters of even the most recent Street Fighter games, Tekken 7 has a list of 54 playable fighters with all unlocks considered. This even includes a few guest characters from franchises such as Final Fantasy, The Walking Dead, as well as SNK and other Capcom games. If you've ever wanted to fight the classic Tekken cast as Noctis or Geese Howard from Fatal Fury, there's only one game that allows you to do that.
Take the Battle Online
When the AI bots don't put up enough challenge for you, you can take your skills to Tekken 7's online multiplayer suite. Compete against fighters locally or internationally as you climb the leaderboards to become the strongest Tekken 7 warrior. Even if you go into a mirror match, make your character unique through an array of customization options.
8
Or, if you aren't quite ready for the big times yet, spend some time in Practice Mode to hone your skills in a less competitive environment. Either way, Tekken 7 makes it possible and fun to become the best fighter you can be.
Pros
Huge roster of amazing fighters consisting of both classics and new characters
Great new mechanics that add challenge and accessibility
Lots of customization options
Awesome combat
Plenty of options when getting online matches
Cons
Online can be over-competitive
Can take a long time to unlock all of the characters
Steep difficulty curve in story mode
Similar Games
Viewing games 1 to 13