The Fellowship of The Ring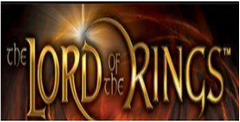 a game by
Beam Software
Genres:
Action, Adventure/RPG
Platform:

XBox

Editor Rating:

6

/

10

, based on

2

reviews
User Rating:

6.0

/

10

-

2

votes
Rate this game:
Once in a while, you'll play a game with a really cool story. But only one game can honestly boast having the best story...ever. Universal's The Fellowship of the Ring holds exclusive rights to ).R.R. Tolkien's "The Book of the Century." Sure, EA's LOTR game might be based on the hit movie (see sidebar), but this one stuffs in all the Tolkientacular details that the film grossly omitted.
Fans of the book will know precisely what to expect, as the game truly mirrors the plot of the beloved tome. You're playing the part of Frodo Baggins, the brave yet diminutive hero who must dispose of the all-powerful One Ring. The developers borrow a few pages from the Nintendo 64 Zelda games in terms of presentation and gameplay, but hey, we're not complaining. Since Middle-earth is so huge, Fellowship divides it into 24 more manageable chunks. Even so, some of these stages contain half a mile of terrain to explore. That means that Frodo and friends won't always have to fight their way through every situation. The option of avoision (it's a word, look it up) is always there.
As you progress through the narrative, you'll amass the titular Fellowship of the Ring. While you can't actually impale ores as Aragorn or summon lightning bolts as Gandalf, you can call upon your comrades to aid you in combat. Actually, lil' Frodo himself might surprise you in the combat department. Hobbits appear timid, but this furry-footed fury really does a number on the monsters in the game. Who knew he had it in him? Hardcore LOTR fans are a picky lot. They want no detail spared in the transition from page to screen, and in this game, they'll get it. Tom Bombadil, the merry, all-powerful man of the woods, shows up to save the hapless hobbits. Frodo and Co. deftly escape being devoured by Old Man Willow. Crusty Gandalf even slices some fools with Glorfindel.
Also, the original text serves as inspiration for the game's visual style. Tolkien's dense description painted a verbal picture of his realm, and developer WXP has faithfully transferred that imagination to the graphics. The whole spectrum of super-high-tech Xbox visual effects combine to make one hell of a pretty game.
With both Universal's and EA's Rings games slated for release this fall, we may be in for some hot hobbit-on-hobbit action in the pages of EGM. Development of this version has been under way for well over a year now. It was actually demoed at the Electronic Entertainment Expo trade show in 2001. In fact, when Elijah Wood, the actor who portrays Frodo in the film, first played Universal Interactive's game last year, he gave it this glowing one-word review: "wicked!" Whether or not Universal's LOTR game ends up being the best of the litter remains to be seen, but its adamant reliance to the source material is admirable.
Download The Fellowship of The Ring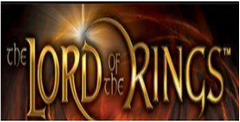 System requirements:
PC compatible
Operating systems: Windows 10/Windows 8/Windows 7/2000/Vista/WinXP
Game Reviews
Frodo, Aragorn and Gandalf will all be playable in this action-adventure take on the latest geeky craze. Each of Tolkien's characters uses "Spirit Points," which work a little like magic, to perform attacks and special actions. Players can also use a separate bank of runes for healing and to aid in combat. To keep the game rooted in the original story, party members join up with you at locations and in ways consistent with the book. Fans can expect lots of familiar references, but the vast, richly detailed environments also provide for lots of exploration and non-scripted gameplay.
Similar Games
Viewing games 1 to 5