Air Diver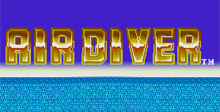 a game by Asmik
Platform:

Genesis
See also: Flying Games, Air Games
Levels: 9
Theme: Shooter
Players: 1
Difficulty: Average
Take control of a hyper destructive combat aircraft and get ready for a intense battle against the ruler-wanna-be's of the Earth. Smash the enemy with your guns and bombs and save us all!
Similar Games
Viewing games 1 to 2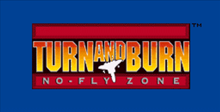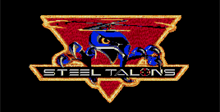 Steel Talons
Many pilots dream of becoming a member of the elite Steel Talons, the Air Force's equivalent to the Army's Green Berets and the Navy's Seals, but only the best will get that chance.
Air Diver Downloads

Air Diver download
The long-awaited sequel to the classic Genesis shooter is here! This time it's slated to come to the Super NES, and it looks hot! Super Air Diver, like its predecessor, will contain fast-paced aerial combat thanks to Nintendo's DSP chip. Looking much like Pilotwings, Super Air Diver holds much promise. The enemy jets are not simple mindless drones, but combat-ready aces! The control will be topnotch, and the dramatic use of Mode 7 will simulate the skies of the world. Anyone who has ever dreamed of flying an elite fighter will thrill to the sheer realism of this cart. From the swarms of fighters to the dogfights, you will be impressed. Super Air Diver is definitely a worthy sequel.
Air Diver was a videogame released by Sega in the early ninties, It was a combat flight simulator similar to After Burner. The game is about flying an F-119 Stealth Fighter against enemy forces.
This game was meant to be called Firefox after a late 80's film with Clint Eastwood playing a ace pilot sent to the soveit USSR to steal a top secret fighter, The game never gained permission to use the films name but it still has the backgrounds feel and look of the film, Not the best flight sim on the Sega but worth a go.