Editor Picks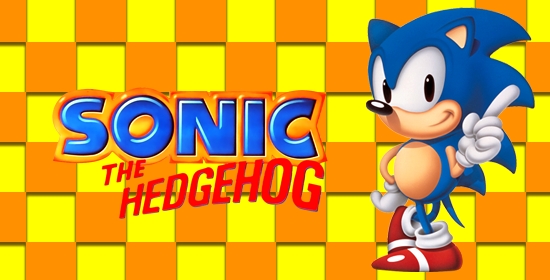 Latest reviews
Super Off Road

In the game, up to 3 players compete against each other or the computer in racing around several top-view indoor off-road truck tracks of increasing difficulty.

Micro Machines

Based from the top-down view, this version places various types of miniature vehicles into various small locations, generally around the domestic home and work place.

Aladdin

Aladdin is one of the finest platformers ever. It combines pick-up-and-play gameplay with one of the smoothest game engines out there, as well as some of the most detailed graphics ever.

Space Ace

Space Ace follows the adventures of the musclebound hero Ace. At the start of the game, the villainous Commander Borf attacks Ace with the "Infanto Ray", a weapon that transforms him into an adolescent version of himself, and kidnaps his girlfriend Kimber

Alien vs Predator

You are in control of a Predator who receives a distress call from Vega 4 of an attack on the city of New Shangi. Your goal is to wipe out all of the aliens before advancing to the next level.

Brutal Unleashed 32X

Under the watchful eyes of the malicious Dali Lama, twelve fighters came to the simply-named Brutal Island to battle for fame, prize money, and recognition.

Mutant League Hockey

Hockey with an attitude! It's mutated mayhem on the ice in the wildest, funniest, goriest game ever. 23 wild mutant teams and 23 unique arenas, each with bizarre obstacles like exploding mines and ice pits. Call nasty plays like exploding pucks and rocket packs. Set the level of gory action, then watch the body parts go flying. Unique rules like bribing refs, funny penalties, and 2-point bonus goals. Use wild weapons: axes, sledgehammers and chainsaws. Two types of nets - Standard and Battle (protected by spikes). Substitute tired goalies with the "Demon Net."

Bubba N Stix

Bubba N Stix is a action strategy game. You control Bubba, a long necked redneck, equipped with his weapon-like pal Stix, a small fella who acts like a cross between a billy club and a boomerang when held in Bubba's hands.

GRIND Stormer

Your flying skills will be put to the test as you sit behind the controls of one of the most advanced spaceships in the universe.

Lawnmower Man

The Lawnmower Man is a video game based on the 1992 film of the same name. The film was loosely based on a Stephen King short story.
Pick Your Favorites