Daikatana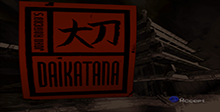 a game by Ion Storm Inc.
Platform:

Nintendo 64
Similar Games
Viewing games 1 to 4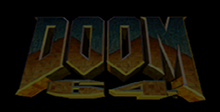 Doom 64
You killed the Demons once, they were all dead. Or so you thought... A single Demon Entity escaped detection. Systematically it altered decaying, dead carnage back into grotesque living tissue. The Demons have returned - stronger and more vicious than ever before. You mission is clear, there are no options: kill or be killed!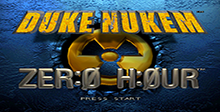 Duke Nukem: Zero Hour
He's all that stands between us and a Time-Spanning Alien invasion. He's Duke Nukem. Gaming's Greatest Action Hero. And this is his finest hour! Zero Hour! Awesome new enemies! Hilarious gags and one-liners! Same blood and guts attitude! Over 30 gut-wrenching levels set in four action-packed time eras! Incredible Teamplay and Deathmatch modes for up to 4 players! Over 20 all-new weapons of high-octane annihilation.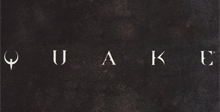 Quake 64
Heart-pounding gameplay, spectacular graphics and brain-shattering sound effects - guaranteed to have players jumping out of their skins! Incorporates the ferocity of the single-player game with the ultimate bloodlust of the two-player splitscreen Deathmatch. A true 3D polygonal environment that includes the most horrific creatures to grace a console. Startling dynamic lighting, levels designed by the masters, and an arsenal of the most awesome weaponry to match.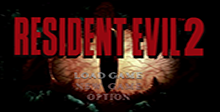 Resident Evil 2
Ready or not, the terror of Resident Evil 2 is here. In chapter one, the case of the disastrous T-virus outbreak--a mutagenic toxin designed for biological weapons--was eventually closed but the experiments were far from over. Control the destiny of Leon Kennedy or Claire Redfield as their nightmare begins when a biotech terror runs rampant in Raccoon City. Relentless zombies and hideous monsters are all out for a taste of your blood. If the suspense doesn't kill you, something else will.
Daikatana Downloads

Daikatana download