Track & Field II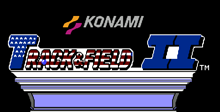 a game by Konami
Platform:

NES
See also: Track & Field Games
Manufacturer: Konami
Machine: NES
If you want to get a world record in the Hammer Throw event, Jeff Homans of Valparaiso, Indiana, has a tried-and-true method: keep your power meter at the lowest possible level, if not 0. When your character flashes, quickly press the "A" button and throw at an angle of 80 degrees. Though the toss won't go far, the NES will record it as 92.04 meters! That's a good one, Jeff.
Similar Games
Viewing games 1 to 4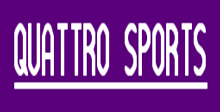 Quattro Sports
Quattro Sports was released in 1993 and features four unlike kinds of sports games, exciting and full of action.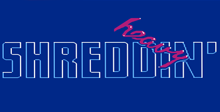 Heavy Shreddin'
This winter extravaganza is based on snowboarding, one of the fastest growing sports in the United States, Europe, and Japan.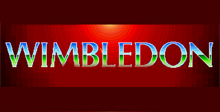 Sega Sports 1
Sega Sports 1: Super Monaco / Wimbledon / Ultimate Soccer is a Compilation game, developed and published by Sega, which was released in Europe in 1995.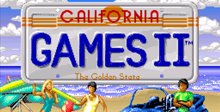 California Games 2
Take part in one of several activities related to the California beach culture in this multievent sports sim.
Track & Field II Downloads

Track & Field II download
This sequel to Track and Field enables you to compete in classic track and field competition -- 13 different events in all -- in three different modes, including Olympic competition.
The Training Mode enables you to practice your skills and warm up in the 12 individual events. When you've reached peak conditioning you're ready for the Olympic Mode. Pick your favorite of ten teams (including the USA, France, the USSR, etc.). As captain of your squad you guide your team to the last three days of competition -- the Olympic finals! The competition events in the Training and the Olympic modes include Fencing, Triple Jump, Freestyle Swimming, High Dive, Clay Pigeon Shooting, Hammer Throw, Taekwondo, Pole Value, Archery, Hurdles, and Horizontal Bar. And if you're really good, you might even get to try some unusual events like Hang Gliding.
The third game option is the Versus Mode. Here you match up against a friend in events such as Arm Wrestling or Taekwondo. It's the thrill of victory, and, well, mostly the agony of defeat!
This sequel to Track and Field features improved, larger characters and a choice of events. As an Olympic contender, you're up against an opponent or the computer in 15 events that test skill, willpower and concentration. You can compete in taekwondo, pole vaulting, canoeing, skeet shooting, hammer throwing, high diving, archery, hurdles, gymnastics, hand gliding, pistol firing, arm wrestling, fencing, triple jumping and swimming. Whoah... you better get in shape!