64 Hanafuda - Tenshi no Yakusoku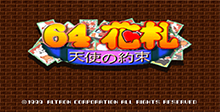 a game by Altron
Platform:

Nintendo 64
Similar Games
Viewing games 1 to 5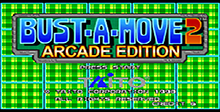 Bust-A-Move 2: Arcade Edition
Bust-A-Move 2 is the lightning-quick, ultra-intense, 100% addictive, arcade puzzler that's gonna grab you and never let go! As the balls descend, you're gonna need sharp eyes and quick reflexes to match 3 or more balls and pop them... fast! Insane two-player action pits you against an opponent in a race to bust or be busted! Match 'em by color! Stack 'em! Pop 'em! It's the end all, be all, puzzle game of the century that lets everyone Bust-A-Move!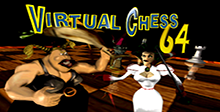 Virtual Chess 64
Transform your N64 into a powerful chess adversary. The most awesome chess engine adapts to any skill level. Learning is endless fun yet even superb players face the maximum challenge. Brilliant graphics brings this classic game alive. Become the next chess legend!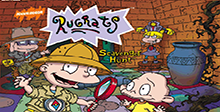 Rugrats: Scavenger Hunt
Scavenge through three games in one! Reptar Rally: The babies visit Reptar on his candy island to help him collect as many sweets as possible. Angelica's Temple of Gloom: The babies are transported to the ancient Aztec Temple of Kokobola. Find all the pieces to the broken Aztec statue before Angelica does, or else... Pirate Treasure Hunt: Play diaper-to-diaper and search through a sunken pirate ship looking for hidden tresure!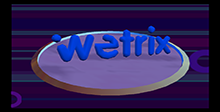 Wetrix
A rainstorm so fierce, it will keep you from leaving your home for the next six months. Wetrix just might be the most addictive puzzle game of all time. Using randomly shaped 3D blocks as they fall from the sky, you must create a series of lakes and dams before the heavy rains appear. Because if the water drains, you lose! Sound simple? Well, mix in a few natural disasters and bomb attacks, and suddenly you need to muster all your strategy and skill to combat nature's fury!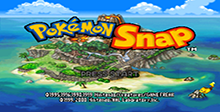 Pokémon Snap
The Professor has asked you to capture the Wild Pokemon of Pokémon island...on film! Tour the island in your ZERO-ONE vehicle and snap pictures of Pokémon in their natural habitat. Wild Pokémon are often camera-shy, so you'll have to use special items to bring them out in the open. Only the best shots will do for the Professor's Pokémon Report, so sharpen your photography skills and get ready to SNAP!
64 Hanafuda - Tenshi no Yakusoku Downloads

64 Hanafuda - Tenshi no Yakusoku download