Hellfire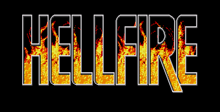 a game by Taito, and Toaplan
Platform:

Genesis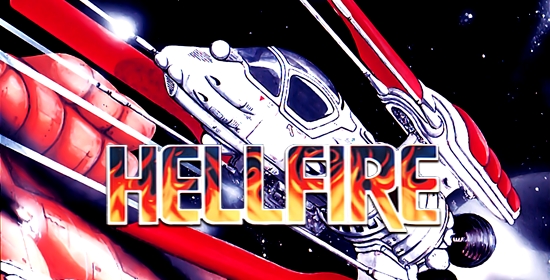 Number of Levels: 6
Theme: Shooter
Difficulty: Average
Number of Players: 1
Available: November 1990
War of the worlds!
After 1000 years of peace, war was a thing of the past. That is until some very strange things started to happen. Scientists noticed that stars in the sky began to disappear! They soon found out that it was the beginning of the most powerful alien invasion ever. With the entire galaxy under alien rule you, singlehandedly, must infiltrate their defenses and destroy the source of power which gives the enemy their strength.
In Hellfire, an old Toaplan arcade game, you must shoot your way through 6 levels of side scrolling action in order to reach the alien's power supply. For weapons, you start off with a standard shot cannon, but by grabbing the correct power-ups you can increase your firepower fivefold! The direction of fire can also be selected from 4 different firing patterns. Add on a shield for protection, and option fighter to double your firepower, and you just might have a chance for success!
As your progress deeper into alien space, the ememy's number increases dramatically. In order to survive, you will have to maintain a high level of power as well as use the proper directional alignment for eat of the diffent threats as well as the right times to use the powerful HellFire weapon!
The aliens have taken over one of the our historic wonders of the ancient world! Clean up the desert and then proceed carefully into the depth of one of the crypths to their stronghold in King Tut's tomb! Can the HellFire fighter penetrate and complete this mission?
Similar Games
Viewing games 1 to 3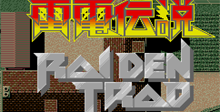 Raiden Trad
Like most shooters, in Raiden Trad you have a top down view over the country side as you move your plane across the screen and strafe shots at the enemy.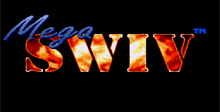 Mega SWIV
Mega SWIV is a top-down shoot 'em up released for the Mega Drive.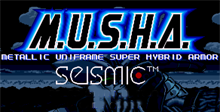 M.U.S.H.A
In the game you play as Terri a female M.U.S.H.A. pilot, she runs by different missions until reaches the final boss, this missions includes destroy the enemy base or fortress.
Hellfire Downloads

Hellfire download
Psychotic Aliens are Blasting You From All Directions!
Escape is nearly impossible, you feel the end is near. Don't worry, you wield the ultimate weapon "HELLFIRE"! This weapon will destroy any enemy in your path, but beware, your onboard supply is limited.
Don't think you can get out alive with blinding firepower alone, you'll need to utilize your four weapons with strategy and great prowess!
Complete with 4 Mbit ROM, 6 Levels, Continue, Selectable Firing Direction, Multiple Endings and 16-Bit Graphics.
At least you'll look good as you go down in flames!
This conversion kit, a business choice that is gaining popularity with arcade owners hoping to save a buck, provides thrilling rapid-fire space confrontations with threatening alien craft.
Levels: 6
Theme: Shooter
Players: 1
Difficulty: Average
Intruder Alert! The Earth is in the grips of an invasion of mutant life forms from another planet! Pilot your craft through 6 perilous levels of mad alien smashing action. Many other surprises!