Ken Griffey, Jr.'s Slugfest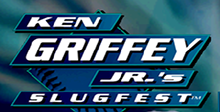 a game by Angel Studios
Platform:

Nintendo 64
See also: Ken Griffey Games, Baseball Games
Similar Games
Viewing games 1 to 4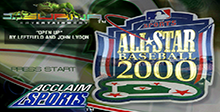 All-Star Baseball 2000
You can learn the basics of baseball in an afternoon, then spend a lifetime mastering its intricacies. All-Star Baseball 2000 isn't quite so daunting, but expect to log lots of time on the Pause screens while you figure it out. Created by Iguana, ASB 2000 has the glossy graphics and excellent sound engineering you'd expect from the team that brought you All-Star Baseball '99, NFL Quarterback Club 99 and Turok 2.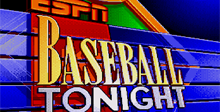 ESPN Baseball Tonight
ESPN Baseball Tonight is a Baseball Sim game, developed by Park Place Productions and published by Sony Imagesoft, which was released in 1995.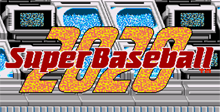 Super Baseball 2020
Conventional baseball no longer exists in the year 2020. The "Super Baseball Association" has been very profitable over the years with robotics power players up against the strongest of athletes. Due to the secret manipulation of certain robotics team players, abilities have been computer controlled to decide the outcome of certain games, benefitting the SBA. Die hard players discovered the SBA's cheating and have now disconnected several parts of the computers to achieve fair and challenging play. Now the games may continue in the famed "Cyber-Egg" Stadium where only power and skill will determine the winner!
Ken Griffey, Jr.'s Slugfest Downloads

Ken Griffey, Jr.'s Slugfest download