Legend of Illusion Starring Mickey Mouse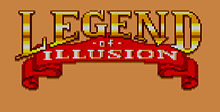 a game by Sega, and Arc Developments
Platforms:

Sega Master SystemGameGear
The latest of Sega's great Mickey Mouse games, Legend of Illusion includes a healthy dose of hop-n-bop play through eight levels populated with cutesy Disney characters. To add interest, Sega introduces some puzzle elements.
Mickey moves fairly well, though the controls are somewhat limited: Mickey has more than two moves, but the Game Gear has only two buttons.
Although larger sprites would have been nice, Legend of Illusion's graphics are Disney quality all the way. The sounds are standard for the Game Gear.
This game's challenge is pretty Mickey Mouse. Unlike some prior Disney games, it's a breeze for anyone but beginners. It's worth playing, however-the fun's no illusion.
ProTips:
When you find air In Level 4, bob up and down until the afr meter is filled.
In the Crystal Forest, use the triangular crystal to create a path upward.
Similar Games
Viewing games 1 to 5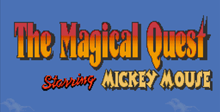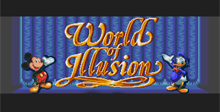 Mickey Mouse - World of Illusion
In this sequel to Castle of Illusion, Mickey Mouse and Donald Duck have mysteriously teleported to an enchanted land filled with magic.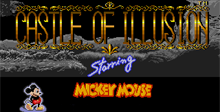 Mickey Mouse - Castle of Illusion
While Mickey and Minnie Mouse are enjoying a rare day off, Minnie is suddenly kidnapped by the evil Witch Mizrabel and taken to her Castle of Illusion.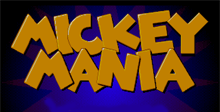 Legend of Illusion Starring Mickey Mouse Downloads

Legend of Illusion Starring Mickey Mouse download
People say:
8
Sega seems to make every addition to this series even better than the last. The colors are crisp, and the screen is clear. It's very easy to see the action, too. It controls very well, and I was most impressed by all the details that filled each level. It seems that the programmers took some time on this one. Action gamers and Disney fans alike should check out this outstanding game.
7
Mickey just keeps getting better. Even though it seems Sega has released every Mickey game possible, they seem to be able to make each new game just as enjoyable as the previous games. Mickey sports excellent graphics, challenging levels and a fun factor that's not common in many other games. Although the sound is weak, it still doesn't detract from yet another great Mickey title.
7
Legend of Illusion comes out as one of the better games for the GG. Not being a portable game fan. I really enjoyed this game. Graphically, it is very good. On the audio side, it is also just as impressive with whimsical tunes that really bring out the Disney kid in you. As far as playability. Mickey is easy to control, and anyone should be able to pick this game up and get into it. I like this game.
8
Game Gear games seem to be getting better every time I look at them, and here is the proof. This game plays wonderfully and almost has the looks and playability of a 16-Bit game. I like all the Mickey games, from their cute graphics to the loads of technique. Even on the GG, the crisp color of the characters and tons of interaction keep you impressed. Young or old, this is great for long trips.
Something strange is happening around the kingdom. Crops are withering and dying, and the people are becoming very worried. King Pete has been told that he must find the Water of Life to solve the problem. He is cowardly and selfish though, so he sends Mickey the laundry boy instead. Playing as Mickey, you decide to seek out another king to ask for help. Travel from the Kingdom of Goofy to Duckingham Palace using your brains and bubbles to reach your goal, only to discover that both of these kings are missing. What can a lowly laundry boy do? It is up to you to guide Mickey through the land and find the Water of Life. If you fail, the kingdom will be doomed. Only you can save it now.
THE GOOD
New puzzle ideas and fun characters make Mickey a great game to play.
THE BAD
This game has choppy movement when jumping up or down a level.
THE UGLY
Have you ever seen King Pete when he's upset? Not a pretty sight.
MANUFACTURER - SEGA
THEME - ADVENTURE
NUMBER OF PLAYERS - 1
Mickey is back for his third and last adventure in the Illusion trilogy. This time, he finds himself in a dimension of danger where, as temporary king, he races to save the Tree of Life and free his kingdom from the Dark Shadow being cast over the land. Join Donald Duck, Goofy and others in enthralling action that will have you battling weasel bandits, wild fish, cave-creatures and sand sharks. Solve mind-wracking riddles, discover hidden powers and meet wise magicians in the captivating tradition of Disney. This title is for the Game Gear, and should be available in January of 1995.