LEGO Racers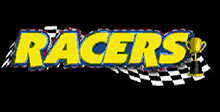 a game by Camelot Software Planning, and High Voltage Software
Platform:

Nintendo 64
See also: Lego Games
Making customised spaceships and vehicles is one of those childhood pleasures that everyone wishes they didn't have to grow out of. Luckily, for those of us who can no longer justify spending the mortgage money on the latest Lego theme set, Lego Racers includes enough knobbly plastic bricks to satisfy any building nostalgia as well as enough racing action to appeal to all those who're fortunate enough to still own a Lego set or two.
This is a driving game in the familiar Mario Kart style which also gives you the ability to race your own customised cars. You can make them as outlandish as you like, using a good selection of basic parts, and you can enter them in a series of seven different trophies, each defended by a Lego boss character. If you defeat them you'll be able to cannibalise their cars for choice bits, enabling you to remodel your current vehicle or just build a new one from scratch.
The Lego theme extends to the weapons you pick up on the tracks, which can be powered up by collecting extra white blocks. For example, if you get a speed booster, you can use it straight away to gain a limited advantage or hold on to it until you get a couple, in which case it turns your car into a rocket- powered flying machine. Unfortunately the actual game play isn't quite up to the standard the concept deserves. The handling is twitchy and imprecise, so it's annoyingly difficult to adjust your line to grab the right power-up, and the results of the three-lap races are usually determined at the start. If you miss time your turbo, it's often impossible to catch the leader - you can race like Schumacher, but you'll finish third or fourth, with the race winner almost a full lap ahead. But if you can put up with these shortcomings, Lego Racers is actually pretty good, and the create-a-car feature makes it a unique racer.
Similar Games
Viewing games 1 to 4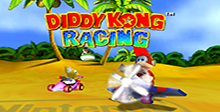 Diddy Kong Racing
Timber the Tiger's parents picked a fine time to go on vacation. When they come back, they're going to be faced with an island trashed by the spiteful space bully Wizpig - unless the local animals can do something about it! So join Diddy Kong as he teams up with Timber the Tiger, Pipsy the Mouse and Taj the Genie in an epic racing adventure unlike anything you've ever experienced before!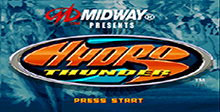 Hydro Thunder
Prepare for the power, speed and thrills of Hydro Thunder super-boat racing! Mighty Hull your way to the finish line of the most treacherous water courses imaginable! Nine unique handling turbo-charged thunder boats. Nine vividly rendered tracks through the world's most exhilarating terrain. Bonus boats, bonus tracks, boost power-ups and shortcuts galore. Split-screen mode can support up to 4 players simultaneously!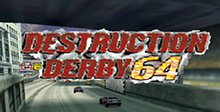 Destruction Derby 64
High speed chaos! Up to 12 opponents battle simultaneously on a dozen arenas and tracks. Hardcore demolition action! Exploding cars. Realistic damage. Hit the road! 24 vehicles, from stock cars to hot rods to ambulances. Multiplayer mayhem! Deathmatch, Destruction Race, Bomb Tag and Capture the Flag modes.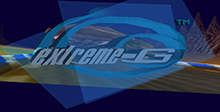 Extreme-G
Pit yourself against 12 laser-blasting speedfreaks across 12 looping, coiling, corkscrewing rollercoaster racetracks. If you've never seen a cyber-cycle take a stinger missile up the tailpipe during a blistering halfpipe you're about to get a rush of adrenaline. Racing to the Nth degree through gravitational extremes. Surfing the knife edge between G-force and burning wreckage! If gravity's a law, then this is a felony.
LEGO Racers Downloads

LEGO Racers download