Mario Party 3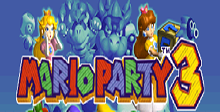 Platform:

Nintendo 64
See also: Mario games
Similar Games
Viewing games 1 to 4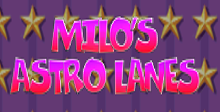 Milo's Astro Lanes
Have you ever bowled against your buddies with a Nuclear Ball on a lane constructed out of an alien's tongue? Probably not. But now you can, as you bowl for the perfect game in Milo's Astro Lanes, the wackiest, most spaced-out bowling blast ever! Use awesome power-ups like the devastating Pea Ball, toxic Cosmic Slime and mighty White Dwarf to thwart your opponents or keep them from stopping you. This insane game is what the future of bowling is all about!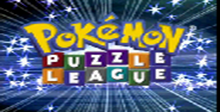 Pokémon Puzzle League
Discover the most frantic, frenzied, fun-filled Pokémon challenge ever--Pokémon Puzzle League! Line up three or more blocks of the same type to clear them off the screen. Create chains and combos to send garbage to your opponent. Collect badges from other Pokémon trainers to earn the right to enter the ultimate competition... a battle against the mysterious Puzzle Master!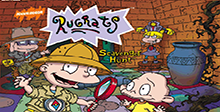 Rugrats: Scavenger Hunt
Scavenge through three games in one! Reptar Rally: The babies visit Reptar on his candy island to help him collect as many sweets as possible. Angelica's Temple of Gloom: The babies are transported to the ancient Aztec Temple of Kokobola. Find all the pieces to the broken Aztec statue before Angelica does, or else... Pirate Treasure Hunt: Play diaper-to-diaper and search through a sunken pirate ship looking for hidden tresure!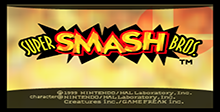 Super Smash Bros.
It's a Bumpin', Bruisin', Brawlin' Bash! The many worlds of Nintendo collide in the ultimate showdown of strength and skill! Up to four players can choose their favorite characters - complete with signature attacks - and go at it in Team Battles and Free-For-Alls. Or venture out on your own to conquer the 14 stages in single-player mode. Either way, Super Smash Bros. is a no-holds-barred action-fest that will keep you coming back for more!
Mario Party 3 Downloads

Mario Party 3 download