NBA Jam 2000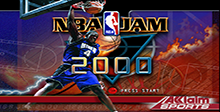 a game by Iguana
Platform:

Nintendo 64
See also: Basketball Games, NBA Games
What would a New Year be without a basketball game?
Just what is the point of sports sims? A new version of whichever series you're looking at is released each year onto the unsuspecting public Surely not everyone can be so gullible as to keep buying the same game - sometimes more than once a year - just for a different set of names on the team screen?
Well, it's surprising to see it, but NBA Jam 2000 actually does break from this formula a little. The main reason for this is because NBA Jam comes from arcade roots instead of the primordial pool of the serious sports sim. This doesn't mean that there's a single original thought in the game, but it does mean that you can revel in the delights of two-on-two action. No, this isn't some kind of dodgy porn industry term, but is possibly the most fun you can have with a basketball game.
Where's the Ball?
When you play normal basketball games, or indeed the Simulation mode on offer in this one, you get ten people on the court. This quickly becomes confusing as you can't see all the players all the time, making tactical plays difficult. This is where Jam mode shines; with only four people on the court, you can plan tactics much more easily and focus on your target, the hoop. Better still, in jam mode, unlike simulation, you can't switch between players. This may sound like a serious limitation, but what it actually means is that you truly do feel (ike a part of the team, backing up plays by your buddy.
There is one major drawback to this, though - you only get arrows at the corner of the screen showing your position when out of view. It would've been so simple to show the position of everyone in jam mode because there are only four people playing.
Graphically speaking, the players look great and if you're a basketball fan you should be able to recognise all your favourites. The courts and the crowds aren't anything to shout about but the animations are superb. Double-tap the Z trigger and your player will show off by dribbling the ball between his feet and around his body!
Slam Dank
The animations on over-the-top slam dunks are great too, but the game does slow down a little when playing them. This is a shame, because the speed otherwise is a great improvement over its slower predecessor. This boost in speed does have its problems, though. This is most noticeable in Simulation mode, where steals and tactical plays can be near-impossible to carry out at times. This doesn't really matter in the long run, because the Jam mode is where most time will be spent playing and where speed is important.
One fun thing about NBA Jam 2000 is the running commentary, which despite the endlessly repetive phrases never fails to amuse! If anything, commentary would be better suited to a wrestling game. Brutally shove an opponent to the ground and a Michael Buffer style voice will shout "Mothers cover your childrens' eyes!"
NBA Jam 2000 does try to offer some more original modes of play, with a three point line and penalty shot contests, but these quickly become dull. The best thing about this game is the Jam mode and you can't help but feeling that if Acclaim had spent all their time on this, they could've come up with something truly great.
Similar Games
Viewing games 1 to 4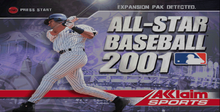 All-Star Baseball 2001
Over 700 Major League Baseball players and 30 stadiums including 5 new ballparks. Faster gameplay with Easy Batting / Pitching options. Hook slides, swipe tags, and home plate collisions. All-new Batting Practice mode lets you hone your skills. First ever Hall of Fame team including Nolan Ryan and Reggie Jackson. Full roster management includes: multi-player trades; create, sign and release players.Team stats in over 300 categories by STATS Inc.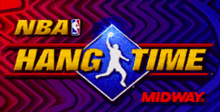 NBA Hangtime
Hangtime is the third basketball game by the original development team behind the NBA Jam series.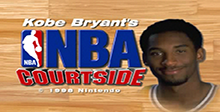 Kobe Bryant's NBA Courtside
Raise the roof with the NBA's newest superstar in Kobe Bryant in NBA Courtside! Run your offense, set picks and slam home alley-oops. Rattle your rivals by double-teaming playmakers, intercepting passes and blocking shots. Supersweet animations include high-flying dunks, crossover dribbles and no-look passes. Take on up to three friends and school 'em with your smooth hardwood style!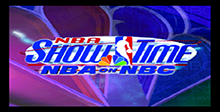 NBA Showtime: NBA on NBC
The NBA like you've never seen it before! NBA Showtime: NBA on NBC brings you the top players from each team in a heart-pounding, pulse-racing above-the-rim match-up! You'll see the intensity on their faces and hear it in their voices, you'll feel the power of every pass and every shot! This is what the NBA is all about! Go for rebounds and 3-pointers in all 28 arenas around the league. Choose from over 130 real NBA players plus hidden characters!
NBA Jam 2000 Downloads

NBA Jam 2000 download