Phantasy Star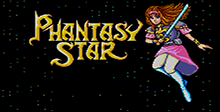 a game by Sega
Platforms:

Sega Master SystemGameGear
See also: Phantasy Star Games
Sega of Japan / Game Gear
(Working title)
Game Gear owners can now look forward to a real Phantasy Star quest, not the board-game entitled Phantasy Star Adventure. In this version, you play an actual Phantasy Star game complete with monsters, experience points and level increases. Talk to the somewhat helpful townspeople to gather up information on where to locate possible companions and weapons. This 2-meg title also features a battery back-up to save your precious progress. The estimated release date for Japan is sometime in mid-October.
Similar Games
Viewing games 1 to 7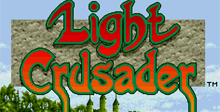 Light Crusader
Light Crusader is an isometric action/puzzle adventure with RPG elements, along the lines of Landstalker.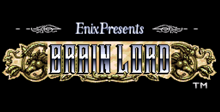 Brain Lord
Brain Lord is an Action RPG with a heavy emphasis on dungeon exploring and published by Enix.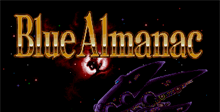 Blue Almanac
It's a sci-fi console-style JRPG. Your party encounters random enemies and fights them in turn-based combat.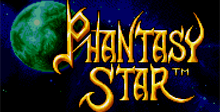 Phantasy Star 4 - The End of The Millenium
Launch into the biggest RPG ever on Genesis! This is the explosive magic-and-monster packed FINALE to the incredible Phantasy Star saga. An ancient, hideous Dark Force stalks the Algol star system. You, a young hunter, are destined to become Motavia's greatest warrior and strike the death-blow that destroys evil FOREVER!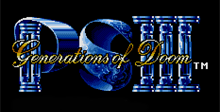 Phantasy Star 3 - Generations of Doom
It's been a millennium since Laya's hordes battled Orakio's cyborg armies. And civilized man was almost destroyed. But the Dark Forces still remain. Embark on a journey so vast, it spans the lives of three generations. Begin with Maia, spirited away by a winged dragon on your wedding day. Experience one of the four endings that will surprise new and former Phantasy Star players alike.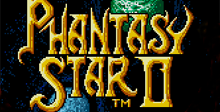 Phantasy Star 2
Moto, a once peaceful tropical paradise and the shining jewel of the Algo Star System, is facing terrible oppression at the hands of an unknown evil. Strange, vicious creatures infest the countryside and people are afraid to leave their villages. Its up to you to uncover the mystery behind these grim circumstances and help restore Moto to its former splendor.
Phantasy Star Downloads

Phantasy Star download
Originally being developed as Phantasy Star IV, this huge 24-Meg RPG has been renamed to link it with PS2, which is a prequel to this game rather than PS3 (PS3 is considered a side-story rather than a sequel to 2).
The story takes place a thousand years after the destruction of Mother Brain by the heroes of Phantasy Star 2. The world is now slowly being consumed by deserts, the dwindling populations have been forced into only a few small oasis towns.
The hero is a young boy named Rudy, who, together with Leila, must operate as monster hunters. The two must conquer many foes in this desolate world.
Lots of new features, with vehicles like the Land Master and the Ice Digger, add to this mammoth RPG making it an interesting game.
Manufacturer: Mega Drive
Machine: Sega of Japan
As Sega tries to finish the next Phantasy Star adventure, we have followed their progress, eagerly trying to get the latest info for you.
Recently finished are the battle scenes in which the backgrounds are intricately detailed. More monsters have been completed, and the quality of animation has been improved further.
The progress has been going quite well, and it won't be too long before the Japanese version comes out. Then we have to wait for the American translation, which, hopefully won't take too long. The Phantasy Star series has always been a favorite, and this one looks like it could be the best Sega RPG ever!
Attack! The galactic tyrant Lassic hurls lightning bolts at you. But your magic blade responds with a blast of blue fire... and your team of adventurers is about to join the battle!
Welcome to the worlds of Phantasy Star, Sega's newest adventure role-playing video game. Phantasy Star is full of traps and treasures, magic and monsters, not to mention dungeons and towers so real you'll want to wipe the slime from your boots... and recoil from dragon fire!
Phantasy Star features space travel to three worlds, a magician's dream book of spells, 16-level dungeons, and more monsters that you can cremate with a laser gun!
A new breed of adventure game that could set the standard for future RPG titles.