Mike Piazza's Strike Zone
a game by Devil's Thumb Entertainment
Platform:

Nintendo 64
Ah, Americans - they love their sports sims even more than their own 'moms'. To cater for the endless appetite for simulated ball games, GT Interactive are stepping up to the plate with Mike Piazza's Strike Zone.
Mike Piazza is a round, flat fellow who enjoys been smeared in tomato paste and mozarella cheese. No, not really. He's apparently a famous baseball player - whether he's as well-known as the equally blank-stare-generating-over-here Ken Griffey Jr. who's lent his name to Nintendo's own long-delayed baseball game, we really couldn't tell you. However, like MLB Featuring Ken Griffey Jr, Strike Zone is a licenced Major League Baseball title, complete with genuine stadia and player statistics based on the real spitters.
The difference between Strike Zone and the other upcoming American baseball sims is that it will take a more arcade-style approach to the game in order to make it as straightforward and entertaining as possible. Let's face it, baseball needs to be! However, if you're more of the po-faced statistician tendency, you can also play the game in the full-on simulation mode, which lets you buy and sell players and take part in the ironically named World Series.
Mike Piazza's Strike Zone is due to appear in the States this spring - will it ever be released over here, and if it is, will anyone be even vaguely interested? Still, at least it's not another Japanese super-deformed baseball game!
Similar Games
Viewing games 1 to 4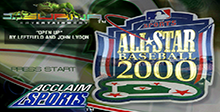 All-Star Baseball 2000
You can learn the basics of baseball in an afternoon, then spend a lifetime mastering its intricacies. All-Star Baseball 2000 isn't quite so daunting, but expect to log lots of time on the Pause screens while you figure it out. Created by Iguana, ASB 2000 has the glossy graphics and excellent sound engineering you'd expect from the team that brought you All-Star Baseball '99, NFL Quarterback Club 99 and Turok 2.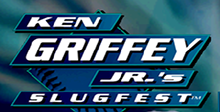 Ken Griffey, Jr.'s Slugfest
Bursting with stunning realism and high-excitement baseball action, Ken Griffey Jr.'s Slugfest drives home the winning run! Improved player animations and color commentary by Dave Niehaus - "The Voice of the Mariners" - make you feel like you're really at the game, while easy-to-use controls, updated rosters and statistics, and an optional fantasy draft make it even more fun than being there!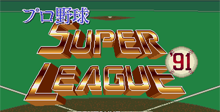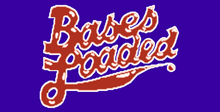 Bases Loaded
If you're looking for authentic baseball action, this one's a hit since it puts you in the dugout, on the mound, in center field, and just about everywhere else except the stands.
Mike Piazza's Strike Zone Downloads

Mike Piazza's Strike Zone download