Namco Museum 64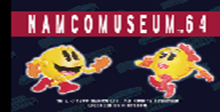 a game by Mass Media, Inc.
Platform:

Nintendo 64
See also: Namco Games
Similar Games
Viewing games 1 to 4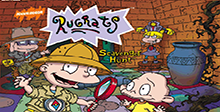 Rugrats: Scavenger Hunt
Scavenge through three games in one! Reptar Rally: The babies visit Reptar on his candy island to help him collect as many sweets as possible. Angelica's Temple of Gloom: The babies are transported to the ancient Aztec Temple of Kokobola. Find all the pieces to the broken Aztec statue before Angelica does, or else... Pirate Treasure Hunt: Play diaper-to-diaper and search through a sunken pirate ship looking for hidden tresure!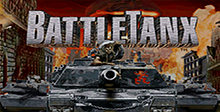 BattleTanx
2001 A.D. - The world as you know it is no more. A deadly virus has wiped out 99% of the female population and the few surviving women are now worshipped as QueenLords. You are Griffin Spade, warrior and Battlelord in a post-apocalyptic future. With only the BattleTanx at your command, you must save mankind from extinction! Fight your way across the wasteland that was once America and rescue the QueenLords from roving gangs of mercenaries and thugs.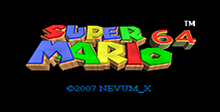 Super Mario 64
Mario is super in a whole new way! Combining the finest 3-D graphics ever developed for a video game and an explosive sound track, Super Mario 64 becomes a new standard for video games. It's packed with bruising battles, daunting obstacle courses and underwater adventures. Retrieve the Power Stars from their hidden locations and confront your arch nemesis - Bowser, King of the Koopas!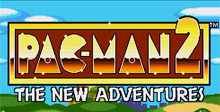 Namco Museum 64 Downloads

Namco Museum 64 download