Tony Hawk's Pro Skater 2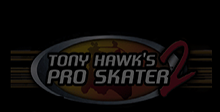 a game by Neversoft Entertainment, and Activision
Platforms:

Nintendo 64GBA
See also: Skateboarding Games, Tony Hawk's Games
Similar Games
Viewing games 1 to 4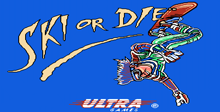 Ski or Die
Ultra's Ski or Die is a snowbound copycat of Skate or Die, just swap the skateboards for a snowboard, skis, and an inner tube.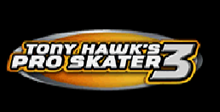 Tony Hawk's Pro Skater 3
You may not be able to live like the legend, but now you can skate like him. Skate as the legendary Tony Hawk or choose from a dream team of 12 top pro skaters, including old favorites like Lasek, Thomas, Muska, and Steamer, as well as new talent like Gilfberg, Caballero, Koston, and Mullen. Or enjoy full customization abilities with the enhanced Create-a-Skater (now including female skaters) and the Skatepark Editor. Travel from L.A. to Tokyo, Suburbia to Skater's Island performing challenges and meeting goals. New moves include the Revert, which allows you to link vert tricks, and flatland tricks such as Caspers, the Primo, and Handstand Manual. If you're good, you can even unlock hidden pro footage.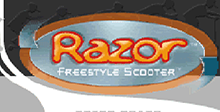 Razor Freestyle Scooter
Razor Freestyle Scooter is your opportunity to control urban thrashers who cut through massive radical environments. Throw tight tricks like heel-flips, candybars, supermen and can-cans. Add to the timebar by pulling off phat air on insane ramps and halfpipes. Grind ledges, high-flying wires, barrels and benches. Collect wheels to unlock the coolest parks and characters!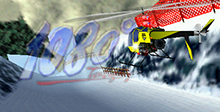 1080° Snowboarding
You're taking a Tahoe 155 snowboard down a steep, bumpy incline at night and you're about to top off an Indy Nosebone with a 360 Air, and you haven't even left your living room! You're playing 1080 (Ten Eighty) Snowboarding, a game so intense you'll be brushing the snow off your goggles. With five different boarders, eight different Lamar snowboards, more than 25 tricks, a Half-Pipe and six different courses, this is as close as you'll get to the real thing without hopping on the next ski lift.
Tony Hawk's Pro Skater 2 Downloads

Tony Hawk's Pro Skater 2 download